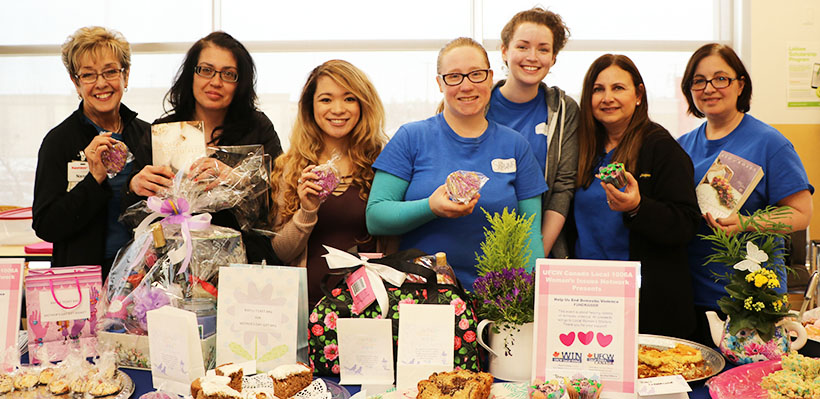 UFCW Canada Local 1006A Women's Issues Network (Region 2) organized a fundraiser at RCSS Whitby to support victims of domestic violence.
Union stewards Rose Krstevski and Nancy Prout worked together to host the event, which featured books for sale and baked goods created by male allies and supporters.
Proceeds from the event will go to Herizon House, a shelter for abused women and children. The shelter serves the Durham/Clarington area, which includes Oshawa, Ajax, Bowmanville, Pickering, Newcastle, Brooklin, and Courtice.
"Domestic violence affects many families across Canada and I am proud of the women who organized this fundraiser to support such an important cause," said Glacier Effs-Samuel, Recorder of 1006A.
"We wanted to help women, and children get back on their feet," said Rose. "Domestic violence is a huge issue but a lot of people don't know about it because those who are suffering are often afraid to speak out."
Nancy said the event is about raising awareness about domestic violence, one of the key priorities of the Women's Issues Network.
"It is a fabulous day and the response has been amazing," Nancy said. "Thank you to everyone who participated and supported this initiative."