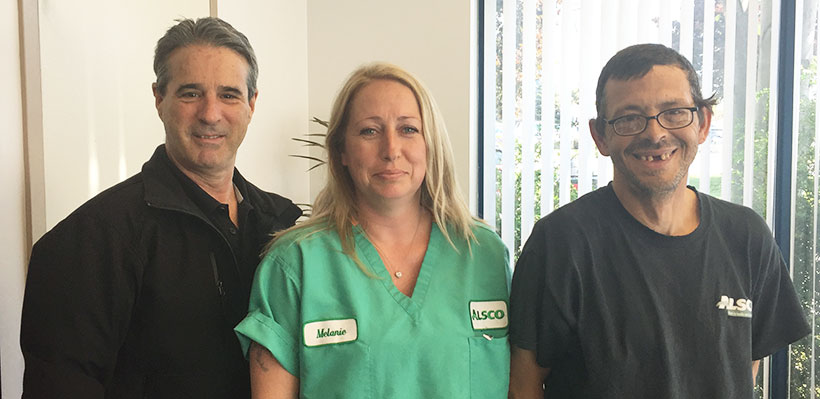 1006A Members at ALSCO Canada ratified a new union contract with gains to wages and pensions.
Ratified on April 25, 2017, the agreement runs from April 1, 2017 to March 31, 2021.
"Workers in the industrial laundry sector know they can count on UFCW Canada Local 1006A to achieve fair contracts that improve their working conditions and livelihoods," said President Wayne Hanley. "I want to thank our committee members for their hard work and our membership for their participation throughout the negotiations process."
The union contract covers 37 workers at ALSCO, an industrial laundry company.
Bargaining was led by Union Representative Rob Murphy with support from Melanie Kane and Jim Tessier.
Highlights
Wage improvements (1.5% increase effective Date of Ratification, 1.5% increase effective April 1, 2018, and 2% increase on April 1, 2019 and 2% on April 1, 2020)
Improvements to benefits (glasses from $150 to $200)
Increased amount for safety shoes ($150 from $125 previously)
Increases to Health and Welfare benefits
Increases to employer contributions to pension over the term of the agreement
Lump sum payment of $200.00 to all bargaining unit members