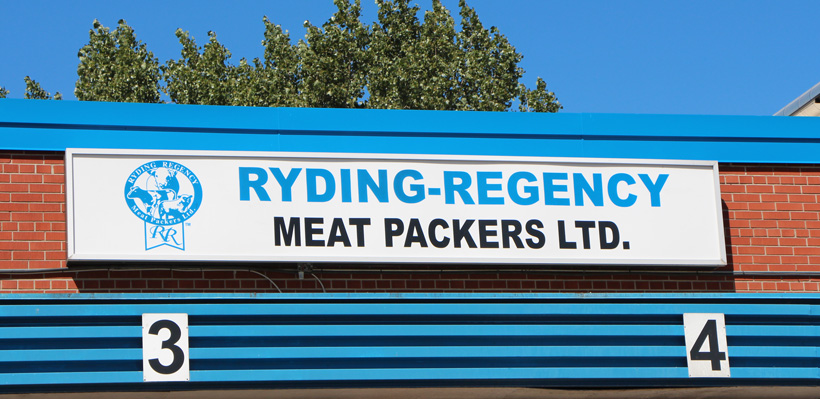 Workers at Ryding Regency Meat Packers ratified a new union contract, with gains to wages and benefits.
Bargaining was led by Don Taylor, Director (Central Region), with support from Union Representative, Dustin Magee, and members Steve Lavalle, Luis Abaca, and Karen Turner.
The contract runs from March 13, 2016 to March 13, 2020.
"I am proud to congratulate our Negotiating Committee for their hard work in bargaining a strong and fair contract for the workers at Ryding Regency," said President Wayne Hanley.
Hightlights of the agreement include:
Wage increases (Effective Date of Ratification: $0.45 per hour increase; Effective March 13, 2018: $0.35 per hour increase; Effective March 13, 2019: $0.40 per hour increase.
Increased weekly guarantee of hours
Any Doctors information requested by the company will now be paid for by the company and not the member,
Increased amount for Safety Clothing
Increase to Vision and Eye exam coverage benefits