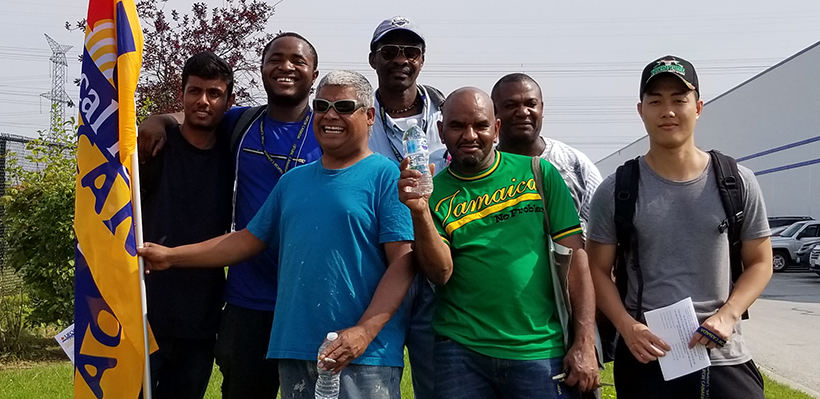 UFCW Canada Local 1006A is proud to welcome nearly 100 workers from Emseal into our union family.
The workers, who were looking for improved wages, job security and fair treatment, voted to join our union on August 2, 2018.
With a culturally diverse workforce, Emseal manufactures and distributes structural expansion joints and pre-compressed sealants.
"Unions make workplaces better, and communities stronger," said President Wayne Hanley. "The workers at Emseal showed tremendous unity and courage in achieving union representation and we are proud to welcome them to the 1006A family. We look forward to working with our newest members to improve their rights and livelihoods."
The team of organizers who worked on the campaign said it was amazing to see how the workers were supporting each other. They said that the workers understood and recognized the importance of solidarity and they demonstrated their commitment at every stage of the campaign.