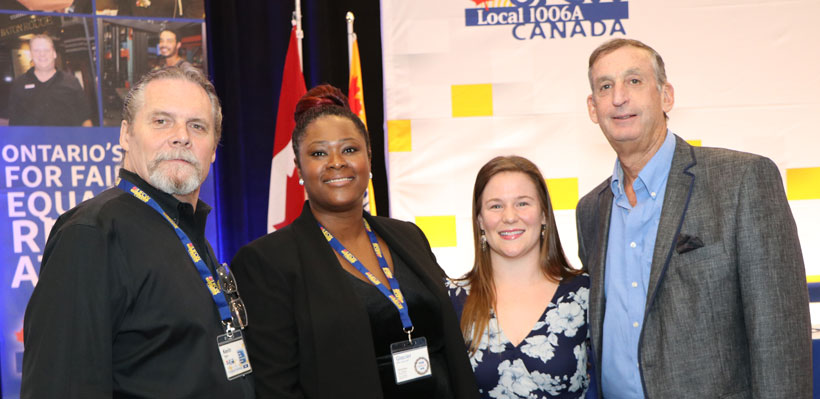 The 1006Access Conference, focused on equity issues, was a great success, drawing members and activists from across the province.
The conference focused on issues and challenges faced by women, young workers, LGBTQ, Indigenous and racialized workers. It was the first conference of its kind to be hosted by a UFCW local union.
"In 2018, the doors of opportunity are not equally open for everyone because of racism, sexism, homophobia, classism, ageism and ableism. This is the sad reality," said President Wayne Hanley. "Today is about breaking down the barriers and widening the doors of access."
He sent a key message: "Diversity is at the core of our great union. Our differences are what make our union strong and our province and country great. In our union, everybody belongs. Everybody has a home."
"This conference was a great idea and groundbreaking," said Rechev Browne, who works at No Frills. "It is good to bring equity seeking groups together because we are united by the struggles we face."
"1006Access was an opportunity to learn about equity issues and to network with other members," said Joshua Robichaud, who works at Summit Foods. "It is important for the union to hold events like this so members can get more informed about the issues that affect our communities. It is amazing that our union held a conference like this."
"The conference is a great way to engage our members and urge a call to action on key issues — equality is an necessary and achievable goal," said Shane Morse, who works at No Frills.
"I am really happy to have attended the conference," said Gerardo Jeremiah, who works at Ramada Hotel in downtown Toronto. "It is great to see the work UFCW is doing for and with different communities."