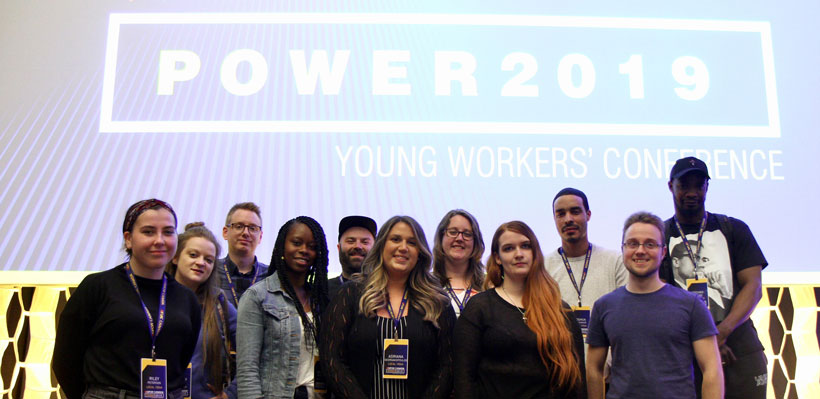 Local 1006A had a strong presence at UFCW Canada's Young Workers Conference. The event took place in Ottawa from May 25 to 27, bringing together young members from across the country.
Over the course of three days, activists participated in exciting workshops and panel discussions focusing on election organizing, affordable education, union engagement, and strategies for building a more inclusive labour movement. Other panels at the conference explored how we can empower young workers' voices on the job, and best practices for helping non-unionized workers gain the union advantage.
"I am proud of all the enthusiasm and hard work our young members bring to our movement and communities," said President Wayne Hanley. "Their energy and determination to build a fairer Canada for all is an inspiration."
Local 1006A activists Rechev Browne, Valrie Francis and Adriana Georgakopolous brought their experiences and expertise to panels held throughout the conference.
"Participating in this panel meant I was able to represent and share stories of myself and others who face inequity," said Francis. "Meeting like minded individuals who want to see change and are proactively making changes in their communities is remarkable."
Conference attendees heard from National President Paul Meinema, Montreal City Councillor Rosannie Filato, UFCW Canada Special Assistant to the National President Mark Hennessy, Bilan Arte and Mojdeh Cox from the Canadian Labour Congress, Nour Alideeb and Kayla Weiler from the Canadian Federation of Students
Mike Ness, an Ottawa area Steward found the conference engaging and educational. "I think it is very important for my union to include young workers because of the diverse interests and opinions that young people can bring to the table," said Ness.