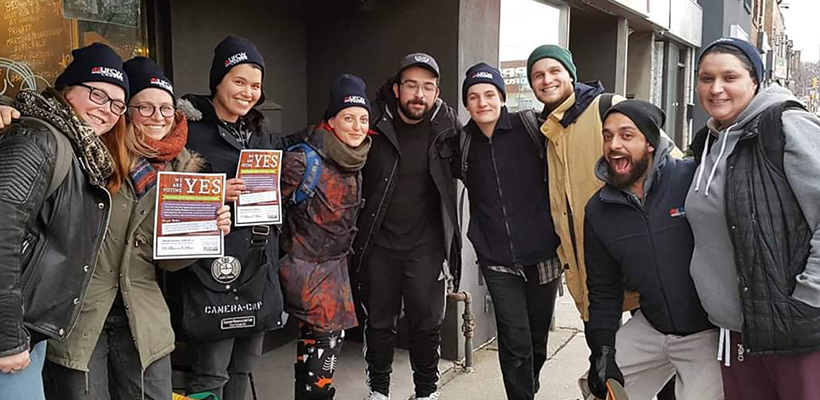 UFCW Canada Local 1006A is proud to welcome our newest members from Mama Earth Organics.
The local union is now home to 85 new members.
"It has been very inspiring to see such a passionate group of people gather and exercise their right to unionize," said Karen Munk, one of the workers at Mama Earth. "Our collective voices will bring positive change to the workplace. I can't wait to see what great things will be achieved in the days and years to come."
Mama Earth Organics is located in East York and prepares and delivers fresh and organic food baskets.
"This victory is a testament to the incredible perseverance and determination of our newest members at Mama Earth Organics, who came together to achieve fairness at work," said President Wayne Hanley. "With the power of the union behind them, the workers have strengthened their voice and power to improve their working conditions and livelihoods."
Lesley Prince, Director of Organizing, said the workers prevailed through a challenging process.
"The workers held strong and showed tremendous solidarity to achieve change," said Prince.
If you'd like more information on joining our union, connect with us today!