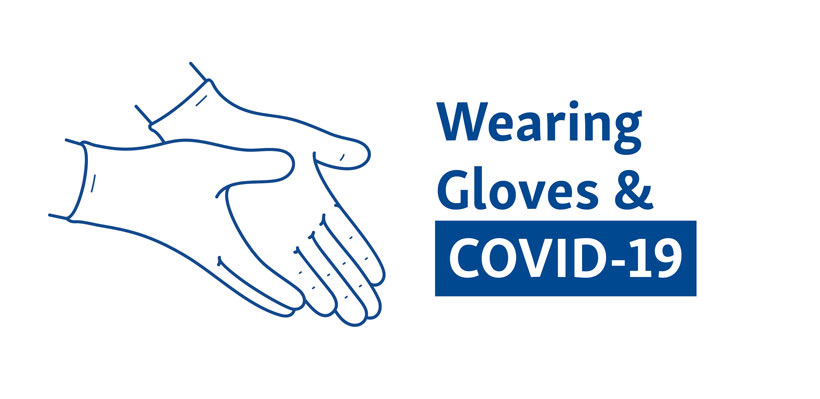 As COVID-19 continues to spread, workers are increasingly wearing gloves to protect against any transmission. For gloves to be fully effective, precautions must be taken.
As with any personal protective equipment, it's important to know how to properly and effectively wear the gloves to protect your health and safety.
Good hygiene still remains vital in preventing the transmission of COVID-19.
Wash your hands thoroughly before and after wearing gloves.
Wearing gloves is not a substitution for washing your hands.
Regularly wash your hands thoroughly with soap and water for more than 20 seconds to ensure the virus is destroyed
Lather well between the fingers, under nails, top of the hand and well above the wrist to ensure thorough cleaning.
While wearing gloves, do not touch your face (mouth, eyes, nose, hair). Research shows the average person touches their face approximately twenty times an hour.
While eating meals, do not wear your gloves
Anytime you use the restroom, thoroughly wash your hands. Use good cross-contamination techniques when leaving the restroom. Try to avoid touching door handles or light switches with your bare hands.
Wash your hands thoroughly before opening a can or bottle to drink from.
If your water bottle remains with you at your work station, use a single-use clean tissue to open the cap.
Do not use your cellphone or touch your keys while wearing gloves. Disinfectant your phone and keys thoroughly and regularly.
Remember gloves are also effective in protecting against BPA and BPS, which are found on receipts and can cause serious health issues.
If you smoke, do not wear gloves while smoking.
Wash your hands before and after smoking. ·After every use, dispose of your single-use gloves.
Try not to touch your personal belongings while wearing them and do not take them home with you.
"Coronavirus enters our bodies through mucus membranes located around our mouth, throat, nose and eyes," said Rick Young, Health and Safety Advocate for 1006A. "That's why it is vital for everyone to not touch their face, whether they are wearing gloves or not. Coronavirus sticks to gloves as well as it does to your hands. Effective protection begins with taking strong precautions."
If you have more questions or concerns about personal protective equipment at your store, please contact your union rep.