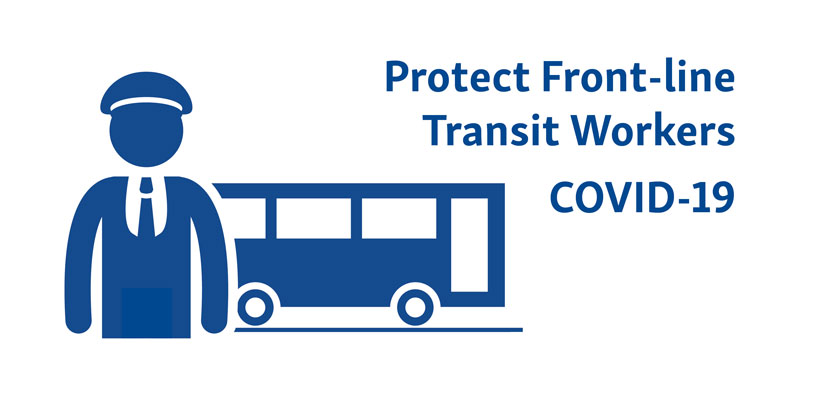 Wayne Emmerson
York Region Chairman and CEO
Dear Mr. Emmerson,
As the union representing thousands of drivers in Markham, Richmond Hill, Vaughan and Newmarket, we are urging York Region to protect the health of these workers during the COVID-19 pandemic by installing protective shields on its buses.
UFCW Canada Local 1006A members work as drivers for Miller Transit, Tok Transit, and Tok Viva.
Protective shields will go a long way to reducing the spread of COVID-19 and protecting transit drivers, who provide essential transportation service to residents of York Region.
Already, protective shields are on TTC busses and most recently, on GO buses, and MiWay buses. York Region should provide its transit drivers and the public with the same level of protection.
As transit drivers interact daily with residents across York Region, the risk for COVID-19 transmission is great. Enhanced protection for transit drivers will mean the public and the community will be safer and the risk for COVID-19 transmission reduced.
Canada's Chief Public Health Officer has specifically identified public transit as a place where riders should be wearing face masks. Many riders do not comply and York Region cannot make them comply. It has also not prohibited them from accessing public transit. Providing drivers with a protective shield is needed to live up to the expectations of our Chief Public Health Officer.
Putting transit drivers at risk puts the public at risk.
We must all work together to flatten the curve on COVID-19. Workers, who have high levels of exposure to the public, need to be protected to ensure everyone's safety.
I am available to discuss this with you further and look forward to hearing from you on this matter.
Frank Ragni
Executive Assistant to the President
UFCW Canada Local 1006A
cc: York Region Mayors
York Region Councillors