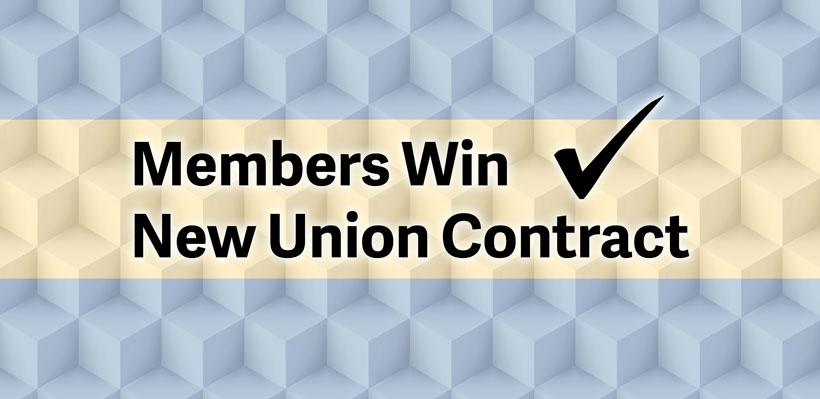 1006A Members at Jan's Valu-Mart have ratified a new union contract with gains.
"Despite the difficulties of negotiating during the pandemic, our negotiating committee did an outstanding job in securing a strong contract for our members at Jan's Valu-Mart," said President Wayne Hanley. "I'm proud to congratulate our members on their union contract and our negotiating committee members on a job well-done."
The term of the contract is from January 16, 2020 to January 16, 2023.

Bargaining was conducted by Union Rep Gord Albert, with support from Regional Director Roland Lapins and members, Liz Law and Bonnie Gadd.

"The most unique aspect to these negotiations was the way we bargained during the pandemic through conference calls followed up by a ratification meeting observing COVID-19 safety protocols," said Union Representative Gord Albert. "Thank you to our bargaining committee members for their hardwork and our membership for their support."

Highlights
Reduction in the part-time progression (from 8001 hours to 5951 hours) so part-time workers take significantly less time to reach top rate.
Reduction in student progression (from 2950 hours to 2350 hours) so students can reach top rate faster.
Minimum wage protection for top rate part-time to always keep them above juniors should the minimum wage increase beyond the end rate.