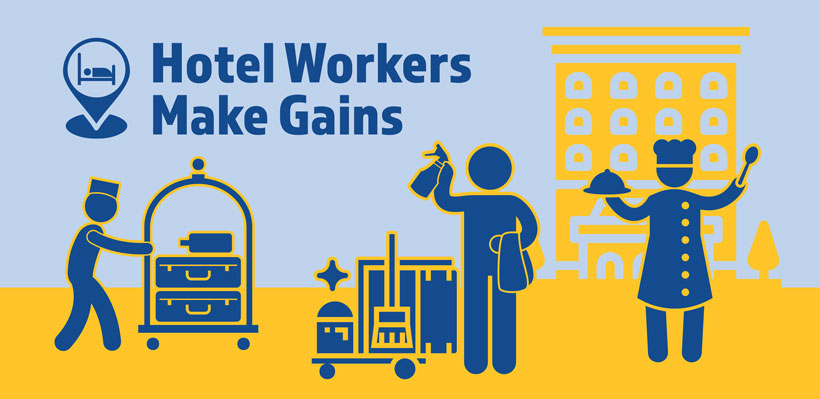 Local 1006A members working at Homewood Suites by Hilton in Markham ratified a new union contract with strong gains in spite of the challenges posed by COVID-19.
A 13% wage increase over the term of the agreement is among the negotiating committee's proudest gains. The contract is effective from January 1, 2020 until December 31, 2023 and covers 23 members.
Negotiations were led by Union Representative Daiana Dumitru, with support from Union Representative Rick Del Fiacco, and member Lea Quogana.
"We're very happy to get a union contract settled during the pandemic," said Quogana, a housekeeping lead. "We're proud of the wage increases, especially that they are retroactive."
Other gains include a holiday bonus and health & safety training language.
"Our union negotiating committees continue to make strong gains during this pandemic," said President Wayne Hanley. "Worker protections held in a legally binding union contract are so important in these unprecedented times."
Highlights:
Retroactive 4% wage increase (April 1, 2020), with 3% increases in each of the following years.
Annual increases to the employer contribution to the Health and Welfare Plan.
Additional day of paid bereavement leave.
Improved return to work protocol.
Holiday bonus.