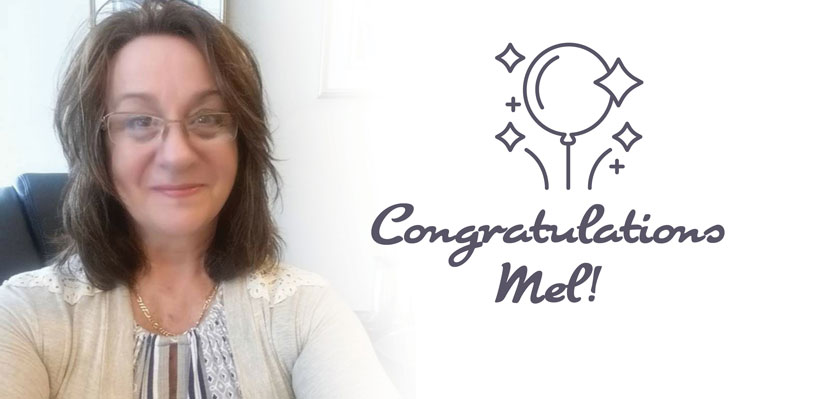 After a 32-year career at the local union, 1006A's Executive Administration Assistant and Office Manager, Mel Joseph has said goodbye.

It's been a journey of a lifetime for Mel, one that she is grateful to have experienced.

She got her start at the local in 1988, processing union dues payments for thousands of members.

In 2002, she moved into a supervisory role, overseeing the office staff and maintaining the local union's membership records system. Soon after, she became Executive Administrative Assistant to the President and the Office Manager to consecutive presidents.

She most recently worked as Executive Administrative Assistant/Office Manager overseeing the local union's membership data and information systems.

"I was extremely lucky to have had such a long time at the local and loved almost every minute of it," she said. "We are, undoubtedly in my humble opinion, the ultimate local in the UFCW family and I will miss the challenges of my work with all my heart."
She says she will miss many things, including the work on behalf of the membership and the friends she made along the way but she is looking forward to spending more time wither her family and living her dreams.
Local Union President, Wayne Hanley had this to say on her retirement, "On behalf of our Executive Board, members and staff, I would like to thank Mel for her dedication for more than 30 years of service to our membership and assisting to make a positive change in their lives. Thank you for making a difference."