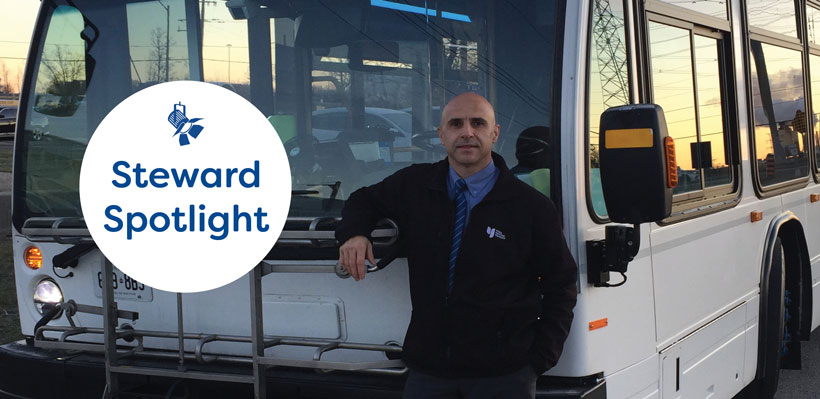 As a 1006A steward, Carmelo Lamanna thrives on making a difference.
"I want to ensure workers are treated fairly and their rights are protected," said Lamanna. "I feel a sense of personal gratification and satisfaction knowing that members come to me with personal issues and trust me enough to help them."
Lamanna has worked as a Driver at Miller Transit for 25 years. He became a steward when workers voted to join Local 1006A in 2019.
"What inspired me to be a steward is the need for order and advocacy within our organization and to ensure things were kept fair across the board," he said.
With 1006A, Lamanna has seen the change.
"1006A makes a difference by advocating for its members and making them feel supported and protected," he said. "I know that our rights are protected by the union and that there are concrete rules and guidelines that are in place to be followed."
As a steward, he has been busy.
"I am very approachable and keep my lines of communication open," he said. "I have a good relationship with the majority of the members and many trust me and know I have their best interests in mind. Therefore, they feel comfortable coming to me with any situation and know that I will do my best to resolve the matter."
He credits the union for its efforts in empowering him.
"I have met some knowledgeable individuals working for the union that have educated me on various aspects," he said. "They are always available for the members."