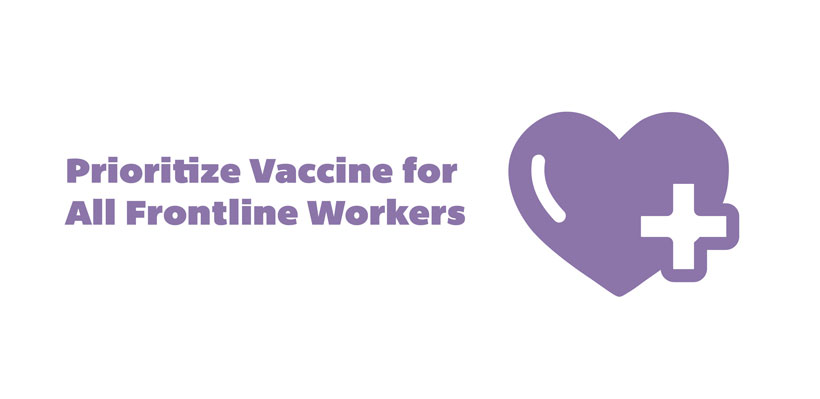 Local 1006A is joining in support of UFCW Canada locals calling on the Government of Ontario to ensure frontline workers have priority access to the COVID-19 vaccine.
The government must do better in its efforts to vaccinate healthcare workers and longterm care residents and staff, and then include other frontline workers in its vaccination priority list.
From grocery stores to food processing plants, thousands of 1006A members continue to work throughout the pandemic to feed and serve Ontario's families. Their work helps keep Ontario's communities and economy functioning. They cannot work from home, and throughout Ontario's various shutdowns, our members continue their essential work to keep Ontario's food supply chain running.
"We urge the Government of Ontario to consider the vital role that frontline workers play in keeping Ontario families fed and safe," said President Wayne Hanley. "As COVID-19 cases continue to surge, our members continue to work at great risk to meet the essential needs of Ontarians. Providing priority access to the COVID-19 vaccine is the first step in protecting frontline workers and ensuring safety of the community and the food supply chain."

The union is urging priority access for all frontline workers, including grocery retail, airport, transit, food processing, and hotel workers at isolation centres.

UFCW Canada Local 1006A is proud to represent 35,000 workers across Ontario, working in a variety of industries.