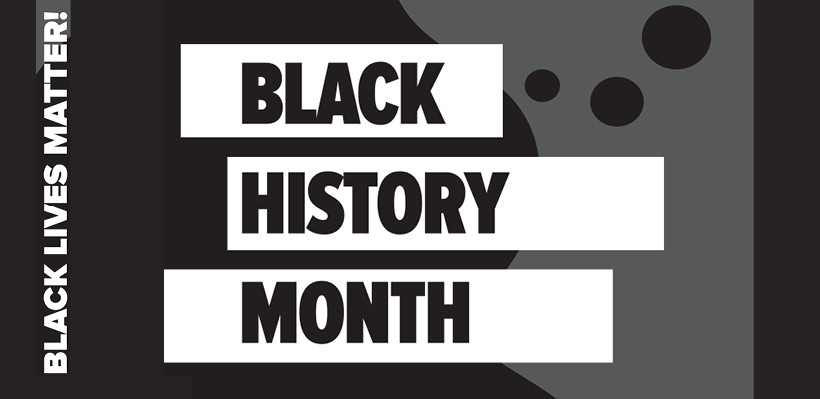 February is Black History Month.
This year's theme is "The Future is Now" and is an opportunity to recognize the transformative work Black Canadians and communities are doing.
Together, we recognize the tremendous contributions made by Black Canadians to building a strong and progressive Canada and we reflect and work together to create a more equal and just world. Together, we affirm our commitment to raise awareness that Black Lives Matter always and tackle the entrenched discrimination and injustice that exists in our society.
Racism in Canada and the United States takes many forms including:
Barriers to hiring and advancement

Profiling while driving or shopping

Discrimination at work resulting in Black people making less on average than non-racialized workers

Prejudice within the education system

Being targeted for hate speech and crimes,

Unjust profiling and treatment by law enforcement and the justice system.
Black people in Canada and North America face threats to their safety, livelihoods and their very life due to racism and prejudice in a way that many people don't.
These are the everyday realities for our sisters, brothers and friends in Black Canadian communities. We must collectively recognize this and work towards creating change.
As we reflect on Black History Month, watch President Wayne Hanley's video on Black Lives Matter below.
Our great labour movement is about making a difference in the lives of workers and transforming workplaces and communities for the better. It's about standing up for equality, justice and fairness for all. These are values that unite us. Our contracts are built on the principles that all workers regardless of skin colour, gender, sexuality are treated equally.
Where unions flourish, so do racialized, Black, indigenous workers and communities.
As we reflect on Black History Month, we encourage you to learn about the achievements and challenges and join us in working together to create change.
Important Resources
UFCW Canada Anti-Racism Resources
1006Alive: BLM: Members Speak Out for Equality
Government of Canada and Black History Month