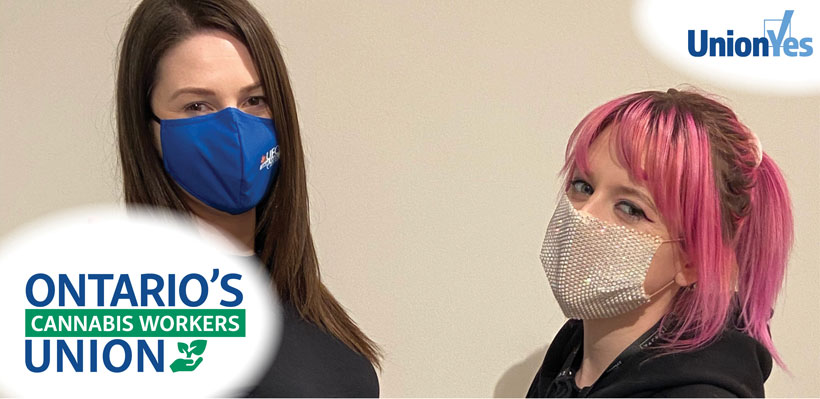 Local 1006A is proud to welcome our newest members from the Tokyo Smoke cannabis dispensary in Stoney Creek.
Workers voted overwhelmingly for union representation in an online vote conducted by the Ontario Labour Relations Board.
"UFCW 1006A is proud to be the number one choice for cannabis workers seeking a voice and fairness at work," said President Wayne Hanley. "Our newest members at Tokyo Smoke have shown the tremendous power workers have to create positive change when they are united, committed to each other and making their workplace better."
Key issues for the workers included health and safety, staffing, benefits and having a voice and representation at work.
"This union is a win to ensure the cannabis space remains progressive, fair and just," said Kathleen Quinn, a newly unionized member. "We want to provide dignity and equity for all."
The new bargaining unit consists of 11 workers employed as Educators and Key leads.
"Solidarity was the key to our members' victory at Tokyo Smoke," said Lesley Prince, Local 1006A Organizing Director. "Increasingly, cannabis workers are turning to UFCW Canada to ensure their voices are heard and their interests and rights are protected in the highly profitable cannabis sector."
UFCW is the union for cannabis workers, representing cannabis retail stores and marijuana growing facilities in Canada and the US. If you would like more information on how to join our movement for decent work, contact us here.