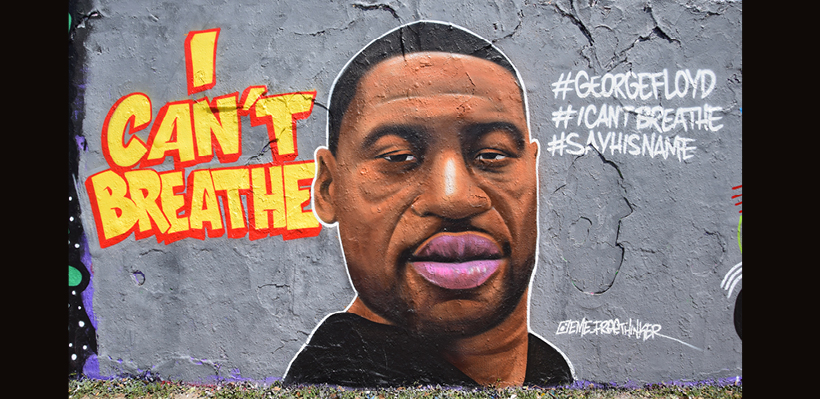 In the long battle for racial justice, a glimmer of hope appeared this week as an American jury found former police officer, Derek Chauvin, guilty of murder and manslaughter in the death of George Floyd.
UFCW Canada Local 1006A stands in solidarity with our members in the struggle against racism and systemic discrimination and welcomes the jury's decision.
"The jury's verdict brings us hope and reminds us that change, while difficult, is possible," said President Wayne Hanley. "As a union, we will keep the memory of George Floyd close to our hearts as we stand united against racism and systemic discrimination. While the road to racial justice is long, this ruling gives us strength as we continue our work to create a more equal and fairer world for all workers."
Many of our members, who belong to marginalized groups, know the pain and suffering of racism and systemic discrimination. It's a pian that generations have felt and continue to feel today.
"I want our members to know you are not alone, your union is with you and we will do our part to stand up for equality and justice," said President Hanley. "Racism and systemic discrimination have no place in our workplaces and communities and it will take all of us working together to make this a reality."
Floyd was brutally murdered on May 25, 2020, by Chauvin, who knelt on his neck for 9 minutes and 29 seconds, while he called out for his mother and pleaded for help.
Floyd, a father, was only 46 years old. The callous killing sparked international outrage and spurred massive protests across the U.S and the world, including in cities large and small throughout Canada.
This killing, like those of other unarmed Black people before, showed how Black lives are devalued and taken callously, without regard. It also showed how Black people are disproportionately and unjustly profiled and treated by law enforcement and the justice system.
Racism in Canada and the United States takes many forms: from barriers to hiring and advancement, to profiling while driving or shopping, to discrimination at work with Black people making less on average than non-racialized workers. Black people also face increased prejudice within the education system and are more often victims of hate speech and crimes. Throughout North America, Black people face threats to their safety, livelihoods and their very life due to racism and prejudice in a way that many people don't.
"Many of our members, who marched for justice last year, and raised awareness through social media should know, they are making a difference," said President Hanley. "We have a lot of work in front of us but we must keep our hope alive. I encourage all of our members to take action by raising awareness. Educate your friends and neighbours. Be allies and call out racism and systemic discrimination at work and in our communities. That is how we do our part to help build better workplaces and communities where equality can thrive."