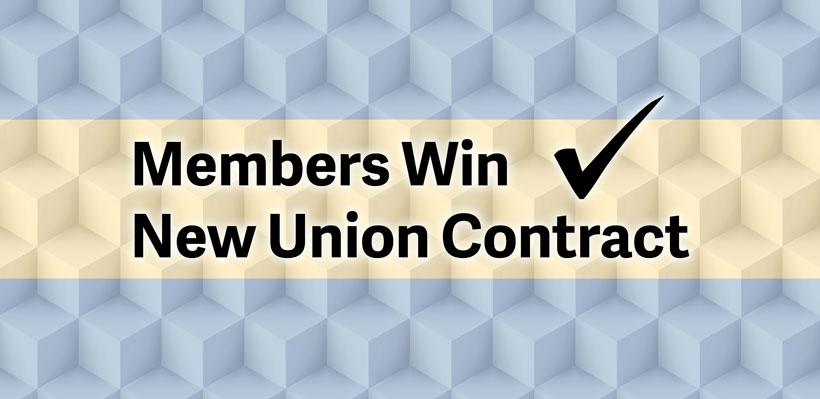 Members at Cintas Canada Limited have ratified a new union contract with gains.
The contract term is from January 1, 2021 to December 31, 2023 and covers 200 workers.
"On behalf of UFCW 1006A, I'm proud to congratulate our members at Cintas on their new agreement," said President Wayne Hanley. "Our incredible team of negotiators and members worked hard to secure a fair agreement despite the challenges posed by the pandemic."
Negotiations were led by Union Representative Kevin Bacon, with support from Union Representative Greg Penner, Daiana Dumitru, Rick Del Fiacco, Joe Blythe and Frank Mensah. They were joined on the bargaining committee by members, Paul Goberdhan, Chandana Roy, Bal Bhatt, Travis Vanderwal, and Florence Owusuaa.
"The new contract is good and I believe my fellow negotiating committee members have worked hard to get something like this," said Bal Bhatt, member of the bargaing committee.
"As a first contract, I think the union negotiation team led by Kevin has done a good job," said Chandana Roy, member of the bargaing committee. "My co-workers and I are happy about annual pay raise and particularly about two days leave for personal reasons. Overall, my co-workers are happy about new contract."
The agreement covers workers at Cintas locations in Toronto, Mississauga, Cambridge, Barrie, Hamilton, London and Windsor.
Contract Highlights
Two personal days
Annual wage increases (2.5%, 3% and 3%)
Shortened wage progression
15-minute breaks, up from 10
Enhanced severance in case of closure or voluntary separation packages (early retirement)