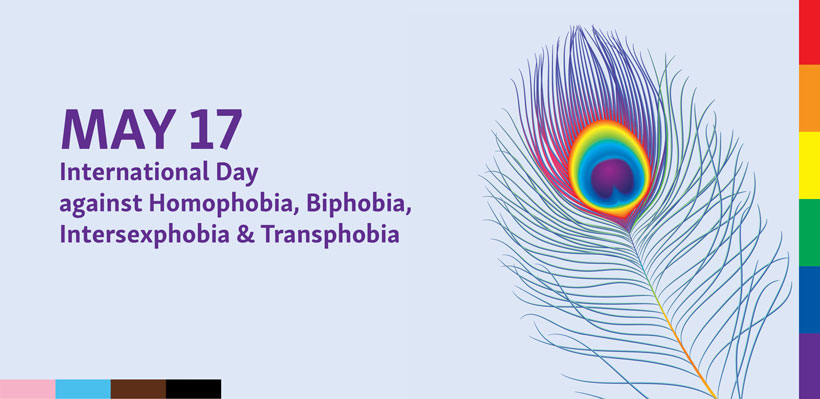 Josie, a member of 1006OUTreach, has been working to raise awareness about 2SLGBTQI issues to friends, family and co-workers.
"May 17 is about raising awareness and continuing our work to create an environment where there is no room for hate and bigotry but in its place, we have love, acceptance, trust and support," said Barberi. "Together, we want to create a space where people can be who they are, without shame or judgement and where people can love each other freely without persecution."
Observed in 130+ countries around the world, May 17 is an opportunity to come together to end the discrimination, prejudice and violence faced by LGBTQI2S members in our communities and workplaces.
Paul Milam, a member of 1006OUTreach, said the day represents understanding, accepting, and respecting those who are different.
"This day is absolutely important to reflect and observe - it's about learning to respect and support each other for who we really are," he said. "Being part of the union's pride committee really helped me out figure out who I really was and what I can share to help others. It's also about engaging people who need a voice and support so they are not alone."
President Wayne Hanley said the union is proud of its work supporting the 2SLGBTQi community.
"The International Day against Homophobia, Transphobia and Biphobia is about standing about equality, justice and fairness for all," said President Wayne Hanley. "I am proud of our 1006OUTreach committee and the work they do throughout the year in raising awareness and creating change on issues faced by the 2SLGBTQI community. At 1006A, all workers, including members of the 2SLGBTQI community, belong."
RESOURCES: Check out UFCW Canada's free webCampus course on Being Inclusive. Free for members and their family.