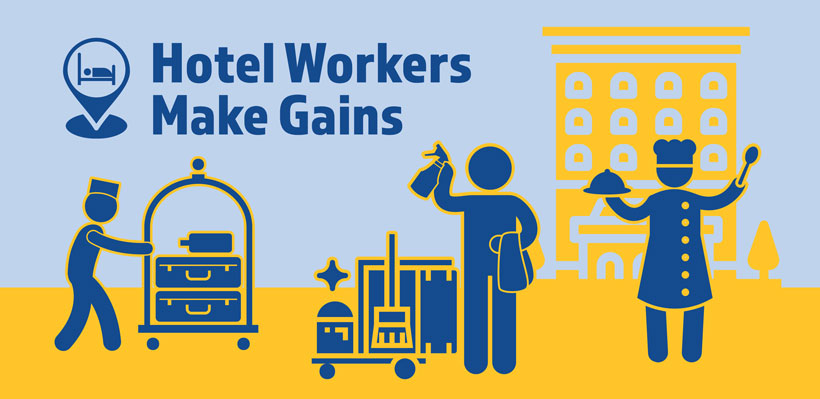 UFCW 1006A members at Ottawa's Arc the Hotel have ratified a new union contract with several gains, including wage increases and lump sums.
The three year contract runs from September 1, 2021 to September 1, 2024 and covers 13 members.
"Hotel workers know they can count on 1006A to be a strong advocate for their interests and rights in the workplace," said President Wayne Hanley. "Congratulations to our members at Arc the Hotel for achieving strong gains in their union contract."
Negotiations were led by Executive Assistant to the President Paul Docherty, with support from Union Rep Jackie Graticola and member, Walter Laroque.
The members at the hotel work in a variety of positions, including Room Attendant, House Person, Laundry, Night Cleaner, Maintenance and Helper.
Highlights
Lump sums for full-time and part-time workers
Wage increases for full-time and part-time over duration of contract
Improvement to wage progressions
Additional language to protect workers during pandemic
New Statutory Holiday language for workers