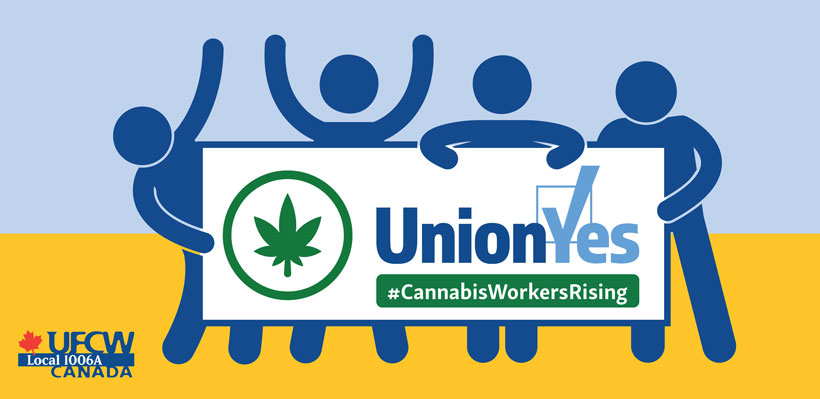 UFCW 1006A is rapidly expanding into the cannabis sector, with workers from Sessions Cannabis in Hamilton becoming the most recent group to join the local union.
The unit is composed of nine workers, who work as key leads and budtenders. 

Key issues included hours, having a voice and improving health and safety in the workplace. 

The local union is already home to cannabis retail workers at Tokyo Smoke in Scarborough, Stoney Creek and Toronto and Superette in Ottawa. 

"UFCW 1006A is the number one union for cannabis workers seeking to improve their working conditions and have a voice in the workplace," said President Wayne Hanley. "We are proud to congratulate workers at Sessions Retail Cannabis on their solidarity and strength in achieving this victory. Winning union representation is the first step in the journey to gain rights and protections and build a better workplace for all."
Lesley Prince, Director of Organizing, commended the workers on their victory.
"The workers were always leading the way throughout the process to unionize," said Prince. "Their commitment to each other remained steadfast and I am thrilled they will finally have a seat at the table to negotiate for workplace improvements. "