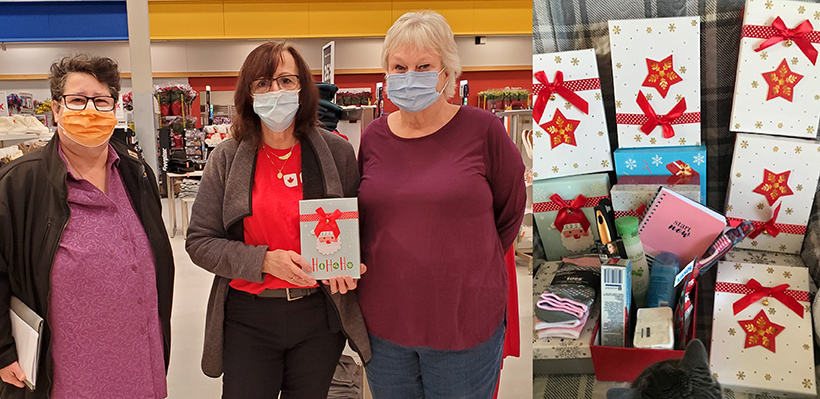 Shoeboxes full of the holiday spirit are making their way to local women's shelters in Ottawa and Pembroke, thanks to UFCW 1006A's women issues network activists and staff. The newly bought boxes are packed with gifts to assist women experiencing hardships during the holiday season.
The initiative came about after a discussion at a recent Women's Issues Network meeting.
Caroline Brisebois, a Vice-President on 1006A's Executive Board, stewards Maria Shouman and Kathy White and Union Representative Jackie Graticola are working together to prepare the boxes for the Eastern region.
"This is a project of the heart," said Brisebois. "The shoe box project is a way to get gifts to women in the shelters at Christmas. You actually can get a lot of nice stuff in a shoe box and this is our way of helping and making a difference."
President Wayne Hanley commended the activists on their efforts.
"With this project, our activists and staff are showing what the holiday spirit is all about," said President Wayne Hanley. "I'm proud of our WIN committee for their hard work, compassion and generosity in bringing this initiative to life and reaching out to help those in need."
The boxes are filled with everything from socks, toothbrushes, hairbrushes, deodorants, and other necessities that women will need in a shelter.
The boxes are being filled with the efforts of the WIN activisits and additional support from Brisebois's 1014 Loblaw store.