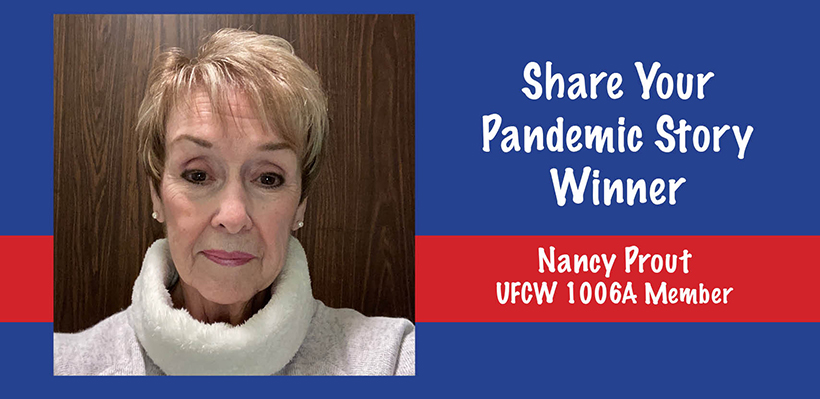 UFCW 1006A member Nancy Prout, who works at Real Canadian Superstore, is one of the winners of our Share Your Pandemic Story contest!
Congratulations Nancy! Your union has awarded 20 prizes – worth $250 each – to members whose entries are selected in the Share Your Pandemic Story contest.
Here is Nancy's story:
"Our family suffered the loss of a loved one during the first lockdown from a not long discovered cancer that had already progressed too far.
Although hers was not a COVID death, we experienced the challenges and frustration of her hospital stay, the inability to visit, her deterioration, the pain of not being with her when she died, isolation from seeing family members due to fears of COVID, loss of sharing remaining quality time, a funeral of eight people, not able to yet scatter the ashes, not able to mark birthdays or Christmas the way we would have liked due to restrictions.
It's endlessly painful and feels like there is no moving forward.
I feel such sadness for those affected by COVID loss, and I feel that those of us who lost loved ones to other illnesses in this time are even more forgotten, yet so impacted by it all."