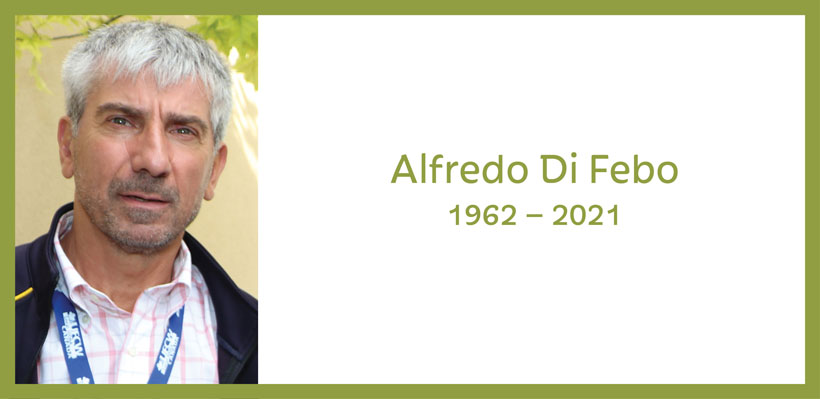 UFCW 1006A members and staff are mourning the loss of long-time Executive Board member, Alfredo Di Febo.
"Alfredo has been a great union activist and will be deeply missed by the UFCW 1006A family," said President Wayne Hanley.
Alfredo's history with the local union goes back to 1981, when he started working at Loblaws at Dufferin Mall.
"I became a steward in 2008 as a way to help my fellow employees," Alfredo had said previously.
Soon afterward, he became a member of the Toronto Loblaws Great Food & RCSS Divisional Board and joined the local union's Executive Board in 2012. Alfredo became increasingly involved in the union, serving on the negotiations committee for Loblaw and on the joint health and safety committee at his workplace.
As a steward, he was eager to help resolve issues that arose at the store level and worked hard to communicate the union message to new employees about "the benefits of working in a unionized shop and the benefits of a collective agreement." He strived to encourage members to be more engaged and participate in union committees.
He worked at various Loblaw stores throughout the Toronto area and also part-time at No Frills. He also worked as a Special Projects Union Representative (SPUR) with the local union.
Alfredo, you will be deeply missed. Rest in Peace.