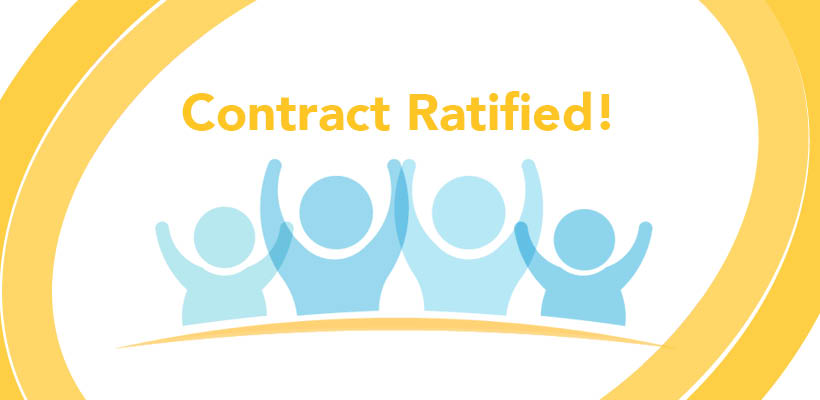 UFCW 1006A members at St. Simon's Shelter have ratified a new union contract with significant gains, including wage increases and additional paid sick days.
"Congratulations to our negotiating committee for their hard work in securing a fair contract," said President Wayne Hanley. "This new contract shows what the union advantage is all about. When members work together and support their negotiating committee, they can make change happen."
Negotiations were led by Union Representative Daiana Dumitru, with support from members, Roberto Coole and Patrick Kent, and Union Representative Rick Del Fiacco.
The term of the agreement is from January 1, 2022 to December 31, 2026 and covers 20 workers.

St. Simon's Shelter provides emergency accommodation, food, residential support services, personal needs allowance, in-kind services and other community services.
Highlights
Wage increases of 16% over 5 years
New improved vacation language – 5 weeks vacation with pay after 15 years
Improved language for scheduling
Additional paid sick days

(4 extra paid sick days for FT to a total of 10 paid sick days)
(1 extra paid sick day for PT to a total of 3 paid sick days)