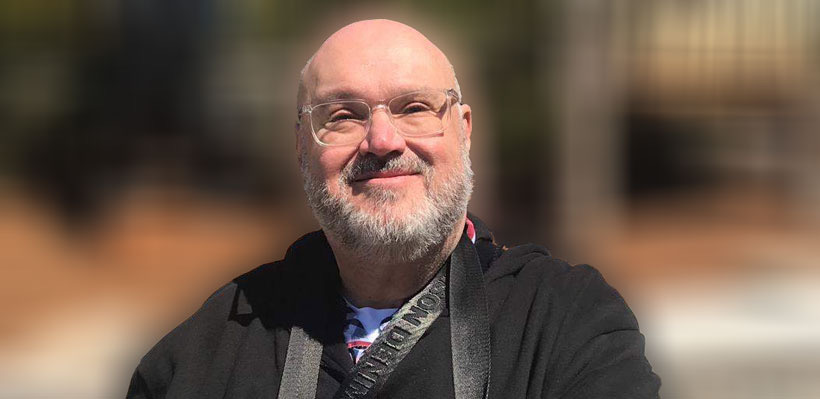 Kevin was blindsided when he was suddenly informed by his employer that he was going to be moved out of his position.
A social worker at a non-profit in the GTA, Kevin had been working in his position for 14 years, helping people in the community. "I felt helpless and I felt my worth had been diminished," he said. "It wasn't something they had discussed with me first."
Faced with the difficult situation, Kevin quickly contacted his 1006A union rep.
"I explained what was going on, that it wasn't proper, and she advocated for me," Kevin said.
Thanks to the union's intervention, the situation was resolved as Kevin got to keep his old position.
"It came out successfully," said Kevin. "It felt incredible to be able to maintain my position, because it was something that I had worked at building up, that was part of my identity."
Kevin is among the many members who has seen first-hand the benefit that union representation provides. Every day, 1006A union reps and staff help members with their issues and concerns at work.
"As a 1006A member, it's important to remember that you are not alone and that you have a strong union protecting you and advocating for your interests," said President Wayne Hanley. "If you have a question, or face a problem at work, please reach out to your union rep and let them know what is going on. The first step to protecting your rights and building a better workplace is connecting with your union—remember, we are always here to help you."
1006A assists members regularly with a wide range of questions and issues that may arise at work, from health and safety to scheduling to pay discrepancies to union contract violations.
As for Kevin, he is pleased to be a 1006A member and benefit from the structure and advocacy provided.
"Knowing you have a safety net always helps," said Kevin. "Anytime I have had to discuss anything with the union, the different reps have listened to what I have had to say, they have been forthcoming and honest about explaining my rights in our union contract. Just knowing you have that backup allows you to focus on your work."
Members that who experience an issue at work at encouraged to contact their union rep.