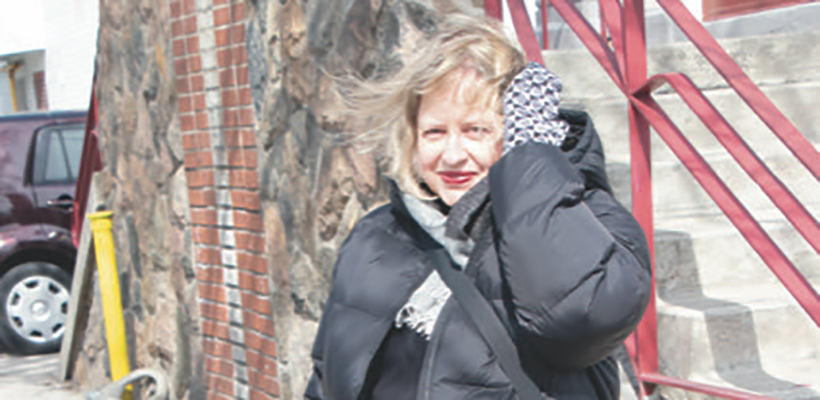 Theresa Spohn has seen first-hand the difference the union makes.
Spohn was working as a part-time meat clerk at Loblaw when she was injured. She was walking towards her prep area when she slipped on a piece of meat paper and fell. She broke her fall with her right hand, fracturing her right wrist.
Having the union by her side helped her navigate through the Workers Safety & Insurance Board (WSIB) compensation process.
Workers, who are injured or become ill as a result of work, are entitled to WSIB benefits if they cannot work and lose earnings because of their illness and injury. Though her initial claim was partially accepted by WSIB regarding the health benefits, the union helped her prevail with the wage compensa-tion at the Workplace Safety and Insurance Appeals Tribunal (WSIAT).
"For nearly three years, the union fought tirelessly to help me obtain the funds that had been initially denied by the board," said Spohn, praising Martha Villeda, 1006A's WSIB Advocate. "Every worker needs to know the union is there for them. I only won my case because Martha was in my corner."
The compassion and dedication of the WSIB department meant a lot to Spohn.
"The union spent the time necessary to ensure I was properly prepared for my tribunal hearing and was willing to accommodate me, including reviewing my case with me after regular business hours," Spohn said. "For anyone who has ever doubted the value of being a union member, let me assure you, it's worth it."
If you or anyone you know is injured or made ill at work, please contact your union's WSIB department for help and advice.
"It's important to stay in touch with every-one involved, call your union right away and they can let you know what to expect, and help walk you through the process," Spohn said. "Be prepared – it can sometimes be a long and bureaucratic process. You do need to follow up – anytime I got contacted by workers' compensation, I would contact Martha right away – the union is always good to communicate and happy to assist you."