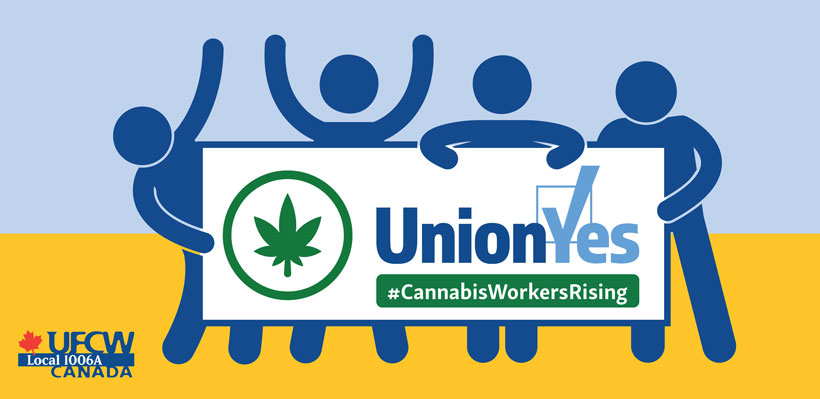 UFCW 1006A continues to be the number one choice for cannabis workers across Ontario with the union recently welcoming our newest members from two Tokyo Smoke locations in Thunder Bay.
"This is an exciting time for cannabis workers across the province, as they are increasingly voting to improve their workplace and industry through union representation," said President Wayne Hanley. "We are proud that cannabis workers see UFCW 1006A as the best union in Ontario to achieve improvements at work. We're thrilled to welcome our newest members from Tokyo Smoke — congratulations on your victory."
Wages, scheduling and job security were key issues at the Tokyo Smoke locations.
The two locations are comprised of 19 workers, who work as educators.
"The determination and unity of the workers at the Tokyo Smoke locations in Thunder Bay is inspiring," said Lesley Prince, Organizing Director at UFCW 1006A. "This is a great victory for them and for all workers in the cannabis industry."
The local union represents workers at several cannabis stores, including Sessions in Timmins and Hamilton, two Plateau Cannabis locations in Ottawa, four other Tokyo Smoke locations (Ottawa, Scarborough, Stoney Creek, and Toronto), and Superette in Ottawa.
If you know anyone who could benefit from union representation, please contact Lesley Prince, Organizing Director, at 647-518-3973 or This email address is being protected from spambots. You need JavaScript enabled to view it..