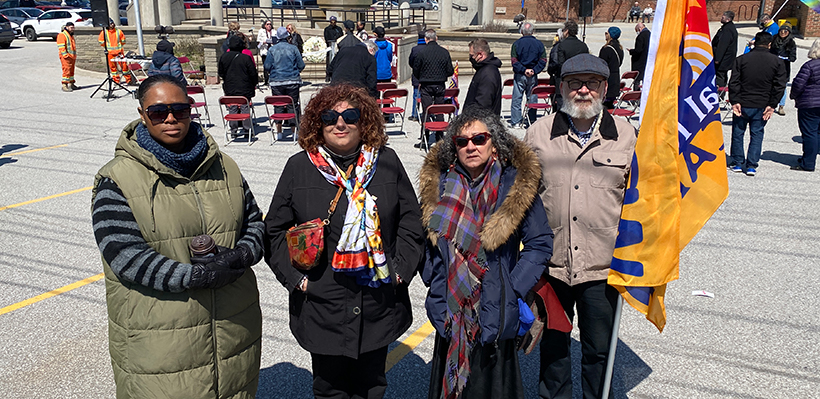 On April 28, UFCW 1006A came together with labour and community allies at the Woodbridge Memorial Arena to observe the National Day of Mourning.
Together, we remembered the thousands of workers who have been killed, injured or made ill at work due to workplace-related hazards and occupational exposures. This was one of the many memorial services that took place in communities across Ontario.
"I'm proud of our union's strong track record of advocating for workers' health and safety," said President Wayne Hanley. "Through the hard work of our union reps and our membership, we continue to make our workplaces and province safer. However, we know there is more to be accomplished, particularly in non-union workplaces. It's unacceptable that many workers are still getting injured, killed or sick at work—Ontario's employers need to do better. All workers deserve to be safe at work. At 1006A, we will continue to do our part to keep workers safe and reaffirm our commitment to advocating for safer workplaces for all."
1006A continues to advocate for 10 paid sick days for all to ensure workers do not have to come go to work sick.
The National Day of Mourning is an annual tradition that was started by the Canadian Labour Congress in 1984. Today, it is observed in more than 100 countries around the world.