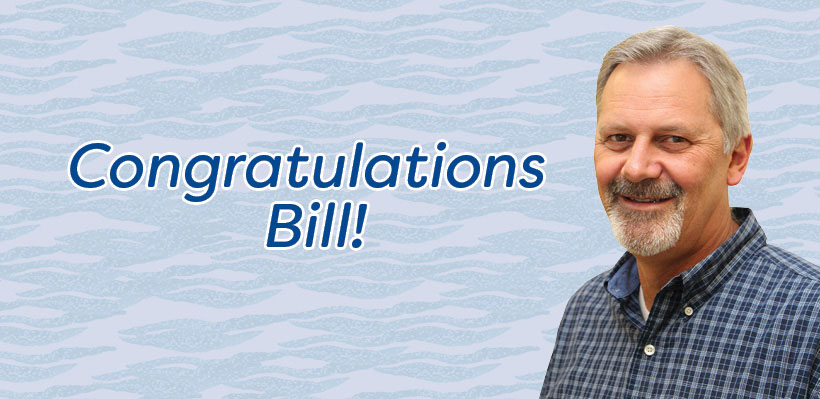 After nearly 40 years as a member, activist and staff union representative with the local union, Representative Bill Vantol has retired.
"There was never a dull moment– no two days were ever the same," said Bill, who was hired with the local union in 2002.
President Wayne Hanley congratulated Bill on his decision.
"On behalf of our local union, I want to thank Bill for his years of service and dedication to the membership," said President Hanley.
Bill started as a transport driver out of the Loblaw Erin Mills Warehouse in 1984. He was a dispatcher from 1988 to 1996, when he returned to driving.
During his time at the warehouse, Bill was encouraged by his co-workers to become more involved with the union and was elected president of the local union's Transport Division in 1996. He took many courses in union education and workers' compensation over the next several years.
"What drove me to be involved in the union was helping members and my dislike of management not following the union contracts and taking advantage of workers," Bill said.
In 2001, he worked for one year as a workers' compensation advocate and then was a super servicing representative in the warehouses.
Since coming on local union staff in 2002, Bill has serviced a variety of workplaces, including transport, warehouses, the airport, meat packing plants, hotels, restaurants, and grocery retail.
"The love of my job was a huge part of my life for almost 25 years and I'm sure there will be parts that I miss but it is time to turn the page," said Bill. "I will miss the relationships I have made over the years with the members and especially the stewards, I could never have done this job without the support of the Union Stewards."
As for his next chapter, Bill said he's looking forward to travelling and spending more time with family. "I would like to thank the leadership of the Union for the support over the years."