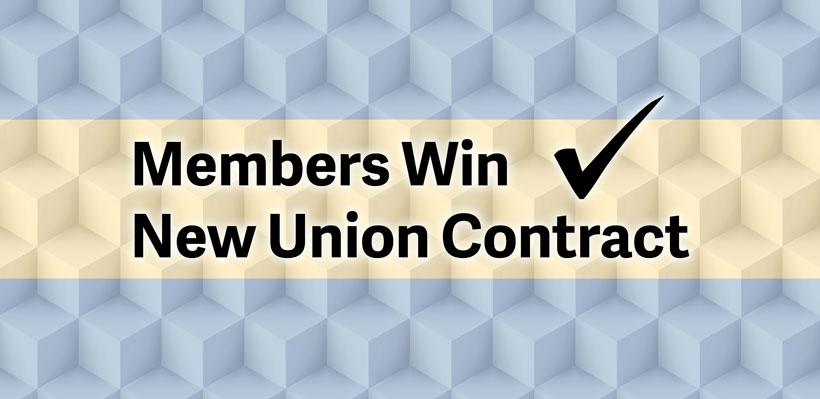 UFCW Canada Local 1006A members at Home 2 by Hilton (Toronto-Brampton West) and Hilton Garden Inn (Brampton West) have ratified a new union contract with significant gains.
"We were able to negotiate to find the best possible solution for members," said Vatisha Bernard Brown, a negotiating committee member. "The opportunity to be involved in contract negotiations was a positive learning experience."
The term of the contract is from January 1, 2023 to December 31, 2025 and covers 40 workers.
"The negotiating team did tremendous work in securing a fair and strong contract for our membership," said President Wayne Hanley. "We are proud of our committee's achievements, including the increases to wages and benefits — this agreement is a testament to the power of union representation in the hotel sector."
The negotiating committee included members Vatisha Bernard Brown, Cecilia Corpuz, and Manivannan Ratnasothy and Union Representative Joe Blythe
Highlights
Wage increase of 14.25% percent over 3 years.
Holiday bonus
Shoe allowance
Increases to benefits