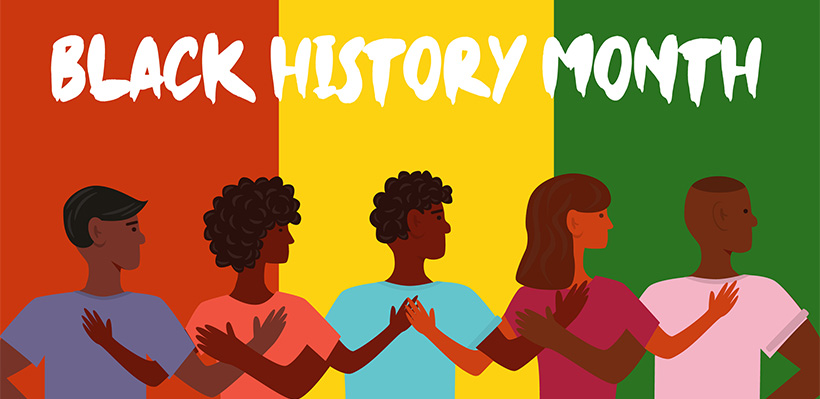 February is Black History Month.
"Black Canadians have helped shape our union, workplaces, and communities for the better – their contributions are fundamental to understanding Canada's history," said President Wayne Hanley. "This Black History Month, we celebrate the achievements of Black Canadians and reaffirm our commitment to raise awareness about the systemic discrimination our members in the Black community face on a daily basis. Together, we will create a more just, inclusive and equitable world for all."
The theme of this year's Black History Month is "Ours to Tell" focusing on the stories of Black Canadians. Read about the achievements of notable Black Canadians.
"This is a time to reflect on the success and achievements of our ancestors and what we are doing presently – achievements that should be taught, truthfully, all year round because Black Canadian history is Canadian history," said Natasha Grey, a member of 1006A's Executive Board and a steward at No Frills. "Black History Month allows us to celebrate Black history and culture and to support black businesses, donate to charities and learn more about how we can uplift black communities."
Comol Campbell, a steward from Aspect Retail Logistics, said the month is a time to reflect on how the accomplishments of Black people have made the world a better place.
"It gives us the opportunity to reflect on the good and the bad that we, as Black people, face in everyday life," Campbell said. "It also helps empowered young black people to keep their head held high so they can succeed and be great like those who came before them."
The first Black History Month was celebrated in Toronto in 1979. In 1995, the House of Commons recognized February as Black History Month.
For Valrie Francis, the month is about raising awareness.
"Black History Month is fundamental to acknowledge and celebrate the many accomplishments that the Black community has provided to help create, shape, and mold society," said Francis, a steward at RCSS. "Black History Month celebrates diversity and brings awareness to the idea that we are all diverse and have something to contribute. Too often, only negative stories get highlighted. For me, it is not just one month but 365 days a year, we should reflect on this."
DID YOU KNOW?
The Black Canadian community faces barriers to hiring and advancement, profiling while driving or shopping, discrimination at work with Black people making less on average than non-racialized workers. Other barriers include prejudice and barriers within the education system, being attacked through hate speech and hate crimes. The community also faces unjust profiling and treatment by law enforcement and the justice system. Black people in Canada and North America face threats to their safety, livelihoods and their very life due to racism and prejudice in a way that many people don't.
LEARN ABOUT FAMOUS BLACK CANADIANS
Viola Desmond was jailed and charged in 1946 for refusing to sit in the racially segregated section of a Nova Scotia theatre. Viola, a businesswoman, is pictured on the $10 Canadian bill.
Oscar Peterson was one of Canada's most accomplished jazz musicians who achieved international fame. He was a Jazz Pianist, Composer, and 8-Time Grammy Award Winning Artist.
Lincoln Alexander served as the first Black Canadian Member of Parliament, the first Black Canadian Member of Cabinet, and as Lieutenant Governor.
Donovan Bailey was a track and field superstar. He was the world record holder in the 100 metres and the 1996 Olympic Gold Medal Champion.
Mary Ann Shadd became the first female publisher in North America in the mid 1800s. She founded an anti-slavery newpaper and established a racially integrated school.
Carrie Best co-founded the Black newspaper, the Clarion, in the mid 1900s. She and her son were also arrested and charged in 1941 for trying to sit in the non-segregated section of a theatre. She filed a civil suit, citing racial discrimination which ultimately failed.
William Hall fought with the British and was the first Canadian sailor to be honoured with a Victoria Cross in 1859.
Josiah Henson was an author, abolitionist and minister. The character, Uncle Tom, in Uncle Tom's Cabin is based on Henson.
SOCIAL MEDIA GRAPHICS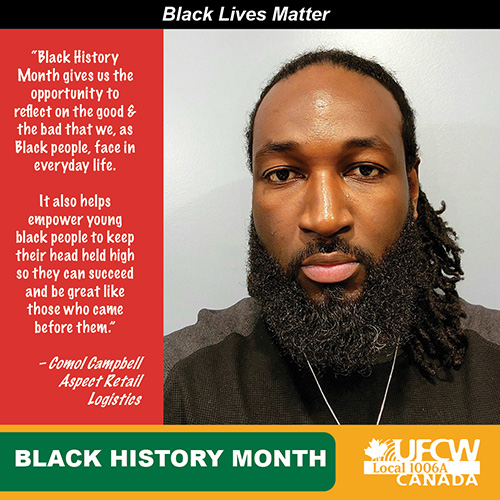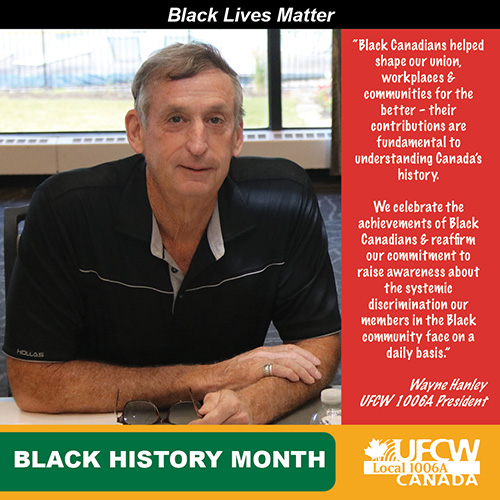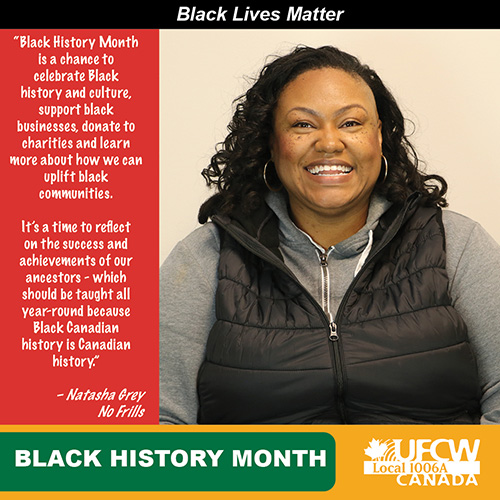 RESOURCES
City of Toronto Black Black History Month

Government of Canada Black History Month