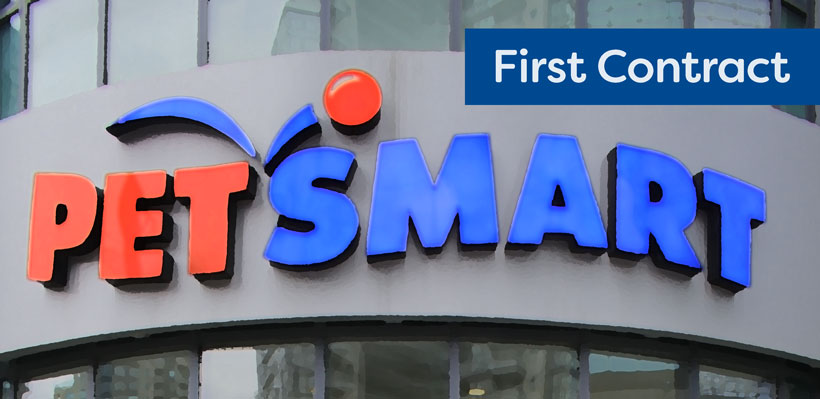 UFCW 1006A members at PetSmart have achieved their first union contract.
The term of the contract is from January 1, 2023 to December 31, 2025 and covers 20 members.
The negotiating committee included members, Marcial Cuesta, Michael Hamilton, Stephen Driscoll and union representatives Joe Blythe and Daiana Dumitru.
"I'm proud to congratulate the negotiating committee for achieving a first union contract, which provides a solid foundation to build on for the future," said President Wayne Hanley. "Achieving a first contract takes time and is often a challenging process. The unity and participation of members are critical in protecting rights and securing more improvements in future negotiations."
PetSmart workers at the Toronto location (Yonge St and Empress Ave) voted to join UFCW 1006A in February 2022. They work as sales associates and salon associates.
Highlights
* Yearly wage increases
* Establishment of grievance procedure
* Company will provide jackets for members to use while working outside.