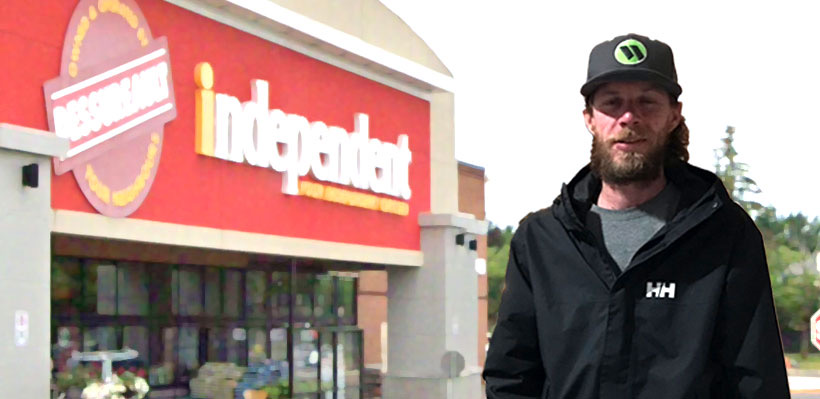 From wage increases to shorter wage progressions, UFCW 1006A members at Dessureault's Your Independent Grocer (YIG) in Orleans achieved several gains in their new union contract
"Everyone was really happy with the contract," said Matt Perala, a member of the negotiating committee. "The contract was really good compared to previous years."
The contract term is from February 18, 2022 to February 17, 2027 and covers 130 members.
The negotiating team was composed of union member, Matt Perala, and Executive Assistant to the President Paul Docherty, and Union Representative Jackie Graticola.
Perala said the contract gains will make a difference, particularly for part-time workers who can now reach the end rate of the wage progression scale sooner.
"Getting a shorter wage progression scale was one of the biggest things we achieved," Perala said, adding that it will help several workers at the workplace.
"Strong union representation has the power to transform workers' lives and workplaces for the better," said President Wayne Hanley. "Our negotiating committee made significant gains for our members at Dessureault's YIG and I'm proud of their work in achieving this fair contract. UFCW 1006A is proud to continue to be the best union for grocery retail workers in Ontario."
Highlights
Increase to the night premium
Increase to the boot allowance
Annual wage increases for members working full-time and part-time at end rate
Signing bonuses for full-time ($1,250) and part-time ($650) at end rate, and those in the progression scale ($100).
Part-time can reach end rate sooner, as hours needed to reach end rate are reduced
Gender neutral language
Improvement in bereavement language (aunt and uncle are now included)
Minimum wage protection language