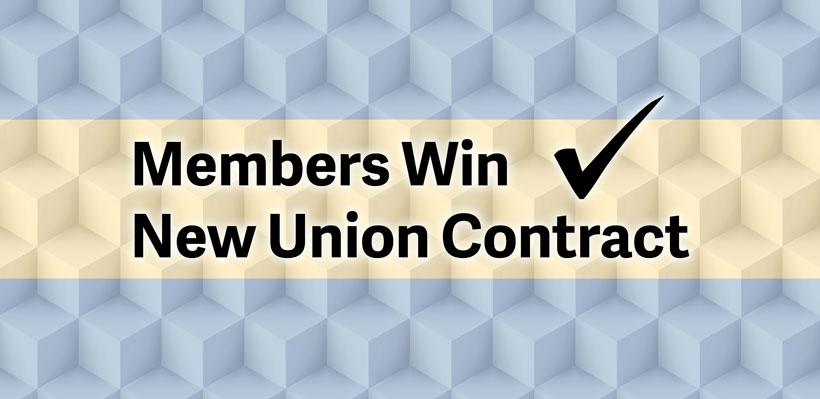 UFCW 1006A members at TruHarvest Meats have ratified their first union contract.
The contract term is from January 23, 2023 to May 31, 2025 and covers 66 members.
The negotiations committee included member Luis Abarca, Regional Director Don Taylor and Union Representative Joshua Robichard.
"We are proud to stand with our members from TruHarvest — the members' solidarity and determination were vital to achieving this contract despite the challenging circumstances," said President Wayne Hanley. "Belonging to a union is the key to improving workers' rights and livelihoods. "
Many members have been a long part of the UFCW 1006A family, through Ryding Regency, working in the same space now operated by TruHarvest. Since Tru Harvest started operations, UFCW 1006A members have repeatedly attempted to negotiate new improvements to their union contract. After a lengthy and challenging process, a first contract with TruHarvest has been finally achieved.
Highlights
Overtime pay
Guaranteed weekly hours (34 hours per week)
Wage increases
Short-term disability benefit