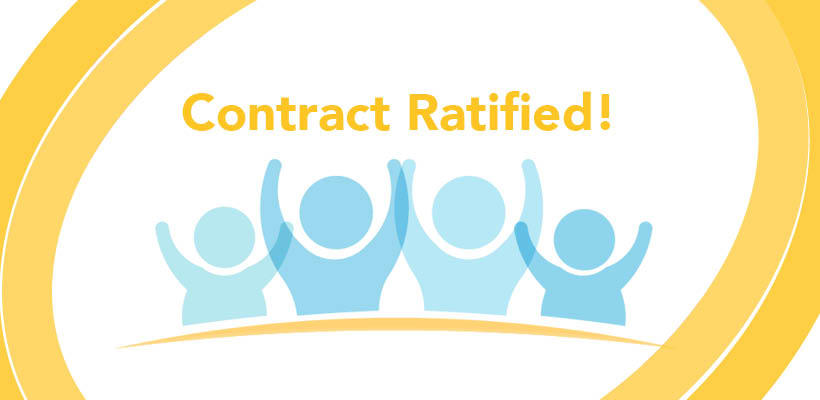 UFCW 1006A members at Independent City Markets continue to experience the union advantage as they achieved improvements in their recently ratified contract.
Pete Gaskin, a member of the negotiating committee, said he was happy with the new union contract and it was great to successfully reach an agreement after a lengthy negotiations process.
Gaskin said most of his co-workers were happy and satisfied with the contract.
"Thanks to the hard work of the union and the committee members, we achieved a strong vote of yes from the membership," said Gaskin. "We were quite lucky to have an amicable relationship during this process. Now we can get back to doing what we do best: serving our customers with the utmost professionalism."
The five-year contract expires on March 20, 2027 and covers nearly 200 members at three Independent City Markets locations in Toronto.
"Union representation is powerful and transformative and UFCW 1006A is proud of our strong track record of improving workers' lives across Ontario," said President Wayne Hanley. "I congratulate our members at Independent City Markets and commend our negotiating committee for their hard work in achieving a fair union contract."
The negotiating committee was composed of members, Aaqib Dadhisheth, Ryan Gapczynski, Pete Gaskin and Barb McCormick and Regional Director Don Taylor and Union Representatives Kevin Bacon and Michael Hurley.
Highlights
Wage increases
Signing bonuses
Shorter wage progression for part-time, ensuring members get to end-rate faster and earn more
Language protecting members from discrimination at work
Improved bereavement leave language
New language enabling members who work part-time to swap shifts with other members who work part-time, subject to approval by department manager or supervisor designate
Members who work part-time can pick up additional shifts if interested through Shift Marketplace