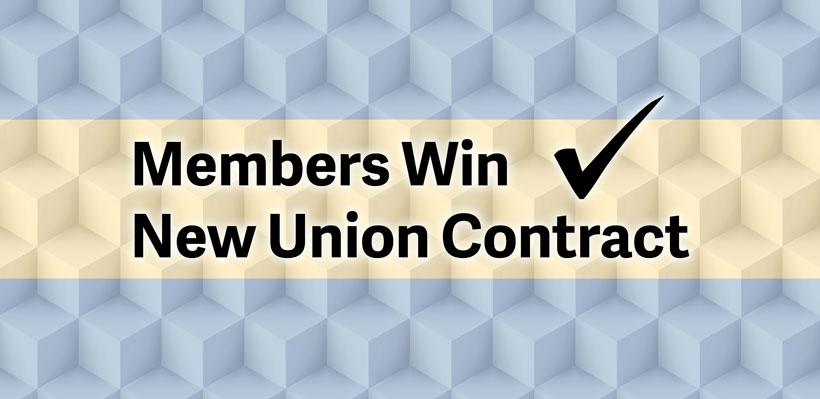 After a difficult set of negotiations, UFCW 1006A members at Real Canadian Superstore (RCSS) in Thunder Bay have achieved a fair union contract.
"We believe we got the best deal we could- it's never everything you want but it is still a pretty good contract," said Anna Alers Alers, a long-time steward at the store. "It's always stressful because you want to do the best for the members and I always appreciate being part of the negotiations process."
The term of the contract is from March 12, 2022 to March 14, 2027 and covers approximately 350 workers.
The committee made significant improvements despite the call for concessions from the employer.
"Our exceptional negotiating committee at the RCSS in Thunder Bay stood strong, despite strong company pressure, to achieve a fair contract for our members," said President Wayne Hanley. "Thank you to our members for their support during these tough negotiations."
The negotiating committee included members, Anna Alers Alers, Tuija Doiron, James McKend and Union Representative Ric Pereira.
Highlights
Wage increases, ranging from approximately 7 to 10 per cent.
Lump sum payment of $960 for full-time and $440 for part-time. $100 lump sum to part-time in progression.
Shorter wage progression for part-time, so members will reach end-rate faster and earn more.
Cross-training for part-time workers to increase opportunities for more hours.
Unused sick days will be paid out.