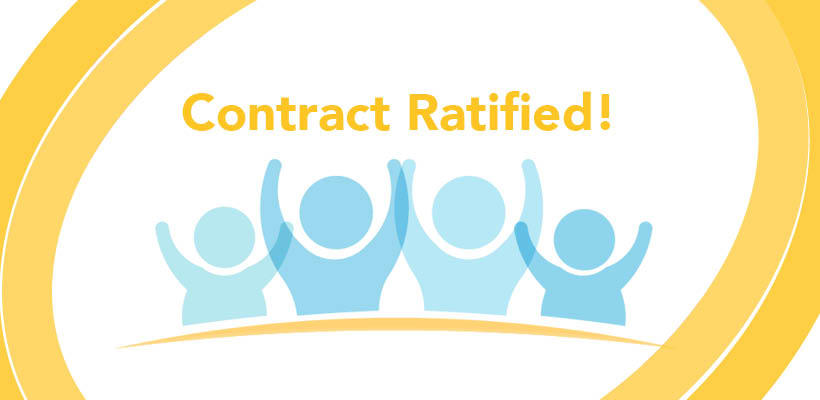 Wage increases were among the many gains achieved by members at Parker's Your Independent Grocer (YIG) in North Bay in their new union contract.
"It is a great contract," said Stan Gale, a member of the negotiating committee. "It is better than the ones we have negotiated before. These were the best wage increases we have had in 20 years."
Gale, who has been on the negotiating committee six times, said he received positive feedback and members overall were happy.
"It's a lot of fun to be on the negotiating committee and see how it works."
The term of the contract is from February 2, 2022 to February 2, 2027 and covers 150 members.
"From working conditions to wage increases, union representation empowers workers to achieve positive changes in their lives," said President Wayne Hanley. "We are proud of the negotiating committee for their hard work and congratulate the members at Parker's YIG for negotiating a fair union contract."
The negotiating committee also included members Scott Champion and Union Representative Ric Pereira.
HIGHLIGHTS
Wage increases, ranging from approximately 6 to 10 per cent.
Shorter wage progression for part-time, so members will reach end-rate faster and earn more.
Lump sum payment of $1,400 for full-time and $700 for part-time
Lump sum payment of $100 for part-time in the progression