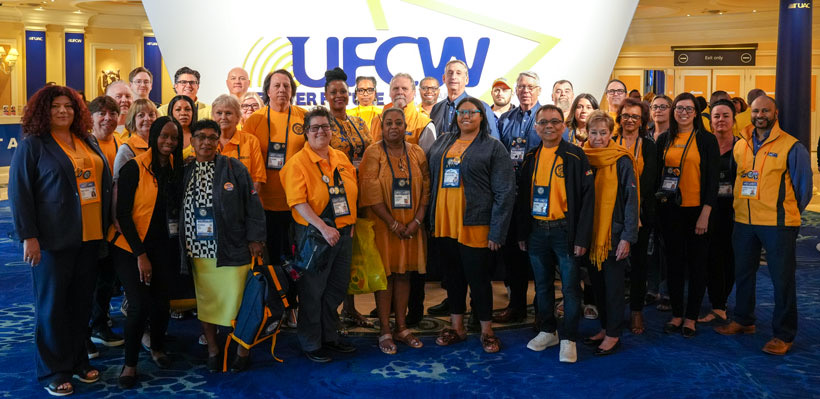 UFCW 1006A elected delegates were proud to join more than 2,000 UFCW members from across North America for the 9th UFCW International Convention.
From April 24 to April 27, 2023, delegates debated and passed resolutions and International Constitution amendments setting UFCW's goals, priorities and policies for the next 5 years.
Delegates voted on resolutions on a number of topics including: pandemic protections, advocating for migrant food workers, building power in the cannabis industry, protecting core industries and building member power at the bargaining table. Delegates also elected International Officers.
1006A President Wayne Hanley was re-elected by delegates to serve as a UFCW International Vice-President on the International Executive Board.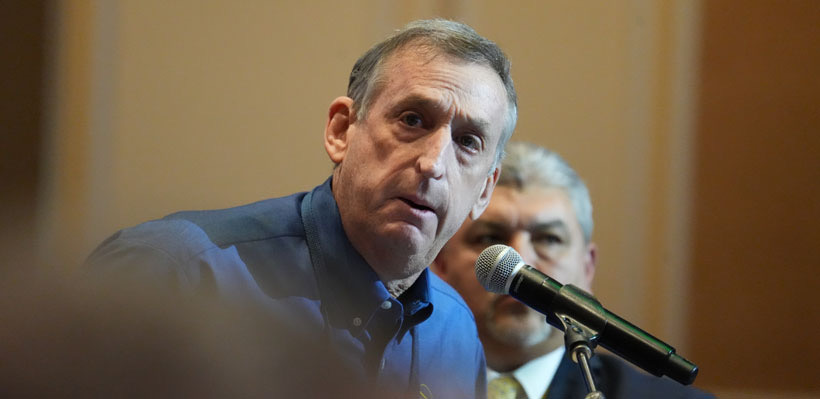 "From the grocery store to the convention floor, it continues to be the great honour of my life to serve our membership and build a better future for all UFCW members and their families," said President Wayne Hanley. "I am proud to represent our members and be re-elected as a UFCW International Vice-President. Together, UFCW continues to be a transformative and uplifting force for workers in Canada and in the United States as we collectively change hundreds of thousands of lives for the better."
Read about Wayne's inspirational UFCW journey.
1006A delegates found the conference empowering.
"The convention was an amazing opportunity to gather, connect and collaborate with diverse sectors and like-minded individuals," said Valrie Francis, a delegate and member of the Local Union Executive Board who works at Real Canadian Superstore (RCSS) RCSS. "The guest speakers brought the passion of the labour movement and shared their personal stories of perseverance. Delegate workshops provided great education and informed us on how to build a stronger future. Our union represents inclusion, diversity, solidarity and compassion and we are essential to the workforce."
"It was an inspiring convention," said Caroline Brisebois, a delegate and member of the Local Union Executive Board who works at Loblaw Great Food. "The speakers were very informative. I learned a lot about the differences between the rights of members in Canada and the United States – We need to stand up and push back before Premier Ford has us in the same mess."