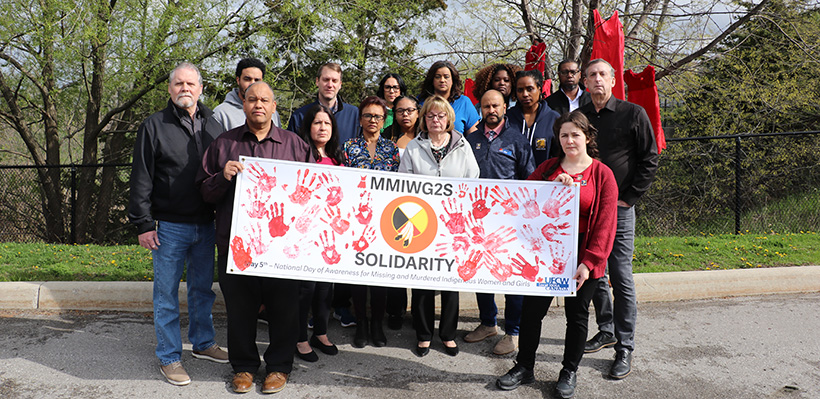 May 5 is Red Dress Day, also known as the National Day of Awareness for Missing and Murdered Indigenous Women, Girls and Two-Spirit people.
Join your union in marking this day and raising awareness about this the continuing crisis.
At the local union office, red dresses were placed in trees to remember the lives lost and missing and to start conversations about this important issue.
"This is a national emergency and we need firm action from elected leaders as Indigenous women, girls and two-spirit people are still going missing and are being killed," said President Wayne Hanley. "Indigenous families deserve justice. On Red Dress Day, we stand in solidarity with Indigenous communities to remember those who are missing and have been murdered. Together, we reaffirm our commitment to raising awareness and helping end this crisis."
This week, Canada's House of Commons unanimously supported a NDP motion to declare this crisis a Canada-wide emergency. The motion also calls for funding a system to alert the public when someone goes missing.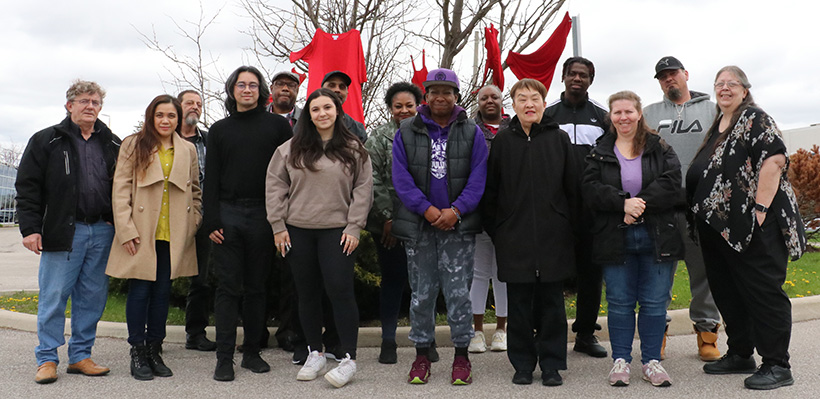 Statistics show Indigenous women have been more impacted by violence than non-Indigenous women.
Between 1980 and 2012, the Canadian Encyclopedia reports that nearly 1,200 Indigenous women and girls went missing or were murdered. The NDP reported that from 2016 to 2021, 247 Indigenous women were victims of homicide.
According to the final report from the National Inquiry into Missing and Murdered Indigenous Women and Girls, "persistent and deliberate human and Indigenous rights violations and abuses are the root cause behind Canada's staggering rates of violence against Indigenous women, girls and 2SLGBTQQIA people."
Thank you to all members who joined us in raising awareness on this important issue.