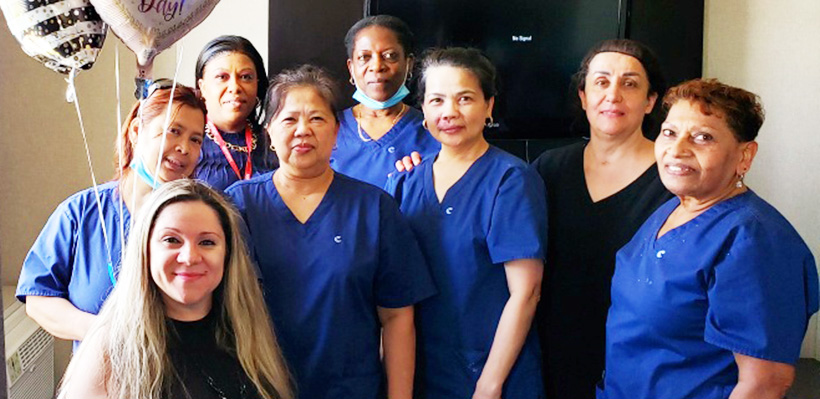 UFCW 1006A negotiators continue to improve members' lives and livelihoods, with the membership at Comfort Hotel Airport North becoming the latest group to ratify a fair and strong union contract.
"UFCW 1006A is the best union for hotel workers across Ontario, with a strong record of achieving fair union contracts and protecting workers' rights and livelihoods," said President Wayne Hanley. "I'm proud of our negotiating committee for their hard work on behalf of our members at Comfort Hotel Airport North."
The term of the contract is from March 1, 2023 to February 28, 2024 and covers approximately 10 workers.
"I really like the new contract, especially since we achieved wage increases at a time when everything is so expensive," said Teodora Milevski, a member of the negotiating committee. "Overall, it's a good contract and members were happy with it. Having a union is very important in every workplace."
The negotiating committee was comprised of members, Sherine Barracks, Teodora Milevski and Union Representatives, Daiana Dumitru and Tania Liu.
Highlights
Wage increases of 10% in year one and retro pay to March 1, 2023.
Improved language for housekeeping for floor assignments.
Improved language for uniforms.