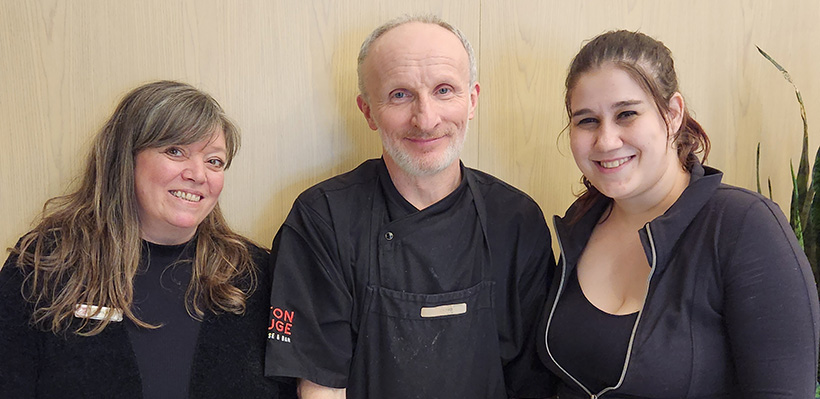 UFCW 1006A members at Baton Rouge in Ottawa continue to build a fairer workplace, as they recently ratified a new union contract.
"Having a union during negotiations was amazing and empowering," said Alicia Quan, a member of the negotiating committee. "It is nice to know you are not just advocating by yourself. The union makes sure you are protected when you are making your voice heard."
The term of the contract is from May 15, 2023 to May 14, 2026 and covers 50 members.
Quan, who participated in negotiations for the first time, said the committee worked hard.
"It was a good agreement," she said. "The back of house got more and that is how we wanted it - we got the best we could for everyone."
The negotiating committee was composed of members, Andrew Lach, Alicia Quan, Carla Scharf, and Executive Assistant to the President Paul Docherty, and Union Reps, John Conway and Jackie Graticola.

"UFCW 1006A is proud to be the best union for restaurant workers across Ontario," said President Wayne Hanley. "We have a strong track record of achieving gains and improvements for our members in the restaurant industry. I want to congratulate our members and our negotiating committee at Baton Rouge for their determination in securing a fair union contract."
Wage Increases
Increased Vacation Time
Scheduling Improvements