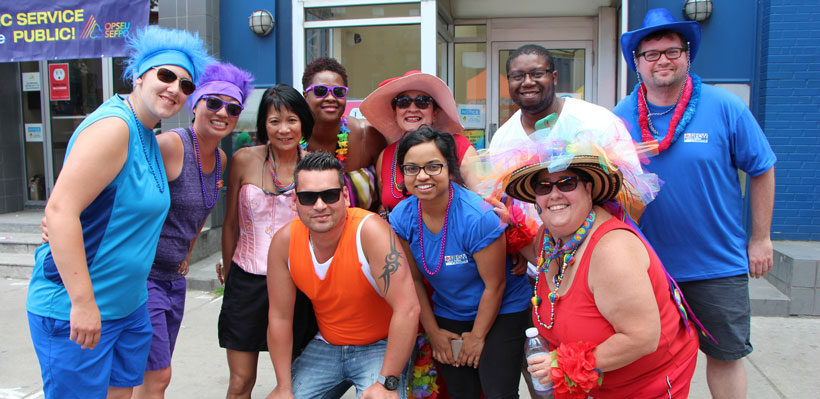 UFCW Canada Local 1006A was proud to celebrate Toronto Pride from July 1 to July 3, 2016. Members, activists and staff joined more than a million Pride participants for the Trans March on July 1, Dyke March on July 2 and the Pride Parade on July 3.
"It was an incredible feeling to walk with our sisters, brothers and friends in the LGBTQ community during Toronto Pride," said President Wayne Hanley. "Our union is proud to be at the forefront of standing up for equality, human rights and fairness at work and in our communities. Thank you to our members, activists and staff for making this event such a success."
The local union, which participated in collaboration with UFCW Canada 175 & 633, also hosted a streetfair booth on the weekend.
"UFCW and its participation in Pride is what inspired me to work with my union on several issues from social to political to labour," said Kamil Siwula, a member of Local 1006A Pride Advisory Committee. "2016 Pride was an amazing experience but what made it even better was being with my union on the float feeling the passion of the people in standing up for equality and human rights."
"What an awesome experience- thank you to my union for organizing our participation in this incredible event," said Danea Lau, member of Local 1006A's Pride Advisory Committee.