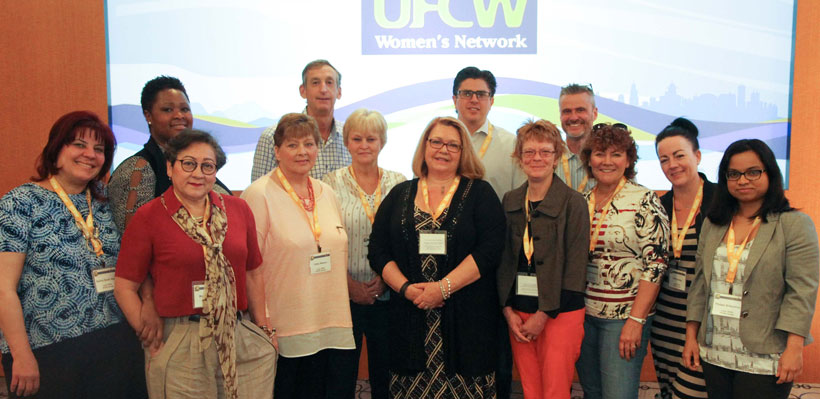 UFCW Canada Local 1006A delegates turned "Passion into Action" as they joined more than 300 activists and leaders from across North America for the 12th Biennial UFCW Women's Network Convention.
"Your union will continue to be a strong and compassionate voice for empowering women and building a fair and just society for all," said Wayne Hanley, President of Local 1006A. "We are proud to be part of the movement to end violence against women, eliminate the gender wage gap and help women win rights in the workplace through unionization. By turning our passion into action, we will achieve social and economic justice that will strengthen our union, workplaces and communities now and into the future."
The convention explored key issues which affect women in their homes, unions, workplaces and communities.
These include:
Importance of Recruiting and Training Women Organizers
Closing the Gender Wage Gap
Eliminating Domestic Violence Against Women
Collective Bargaining- Raising the Bar for Women in Our Industries
Building the Political Power of Women
Speaking Up For Your Union
Women Mentoring Women
"It was an incredible powerful and inspiring experience," said Glacier Effs-Samuel, Recorder and Coordinator of the Women's Issues Network for UFCW Canada Local 1006A. "We have the strength within each and everyone of us to take action and make a difference."