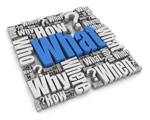 In 2008, the union filed a policy grievance in response to Loblaw breaching the terms and conditions of the 2006 collective agreement by hiring employees into Back to Best positions. In the last set of negotiations, the union and company reached a resolution.
What will happen to the Back to Best positions?
All 94 Back to Best Positions are being discontinued in accordance with the resolution of the grievance. The company agreed to provide Back to Best employees 30 days notification within two weeks of ratification (October 6, 2010) that their positions will be discontinued.
The company is posting 23 regular full-time positions and 71 Compressed Work Week positions, to which the 94 Back to Best employees are invited to apply.