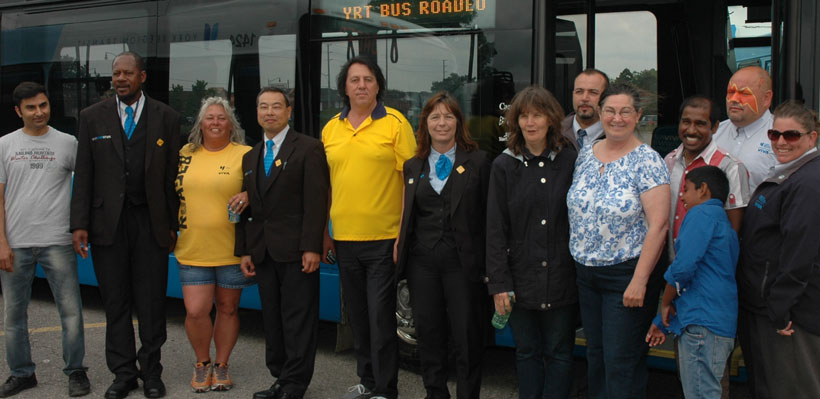 UFCW Canada Local 1006A members were among those who competed in the 9th annual York Region Transit/Viva Bus Roadeo this summer to demonstrate their safe driving skills.
The members, who participated, are from Tok Transit Newmarket and Tok Transit Viva.
The local union was a platinum sponsor of this one-of-a-kind competition, which consists of driving challenges and showcases our members' skills on the road. The winner will move on to represent the region at the American Public Transit Association Bus Roadeo in Nevada.
"We are proud to support this event, which celebrates and showcases the incredible safe driving skills our members have," said President Wayne Hanley.
Seven UFCW Canada Local 1006A members competed at the York Region event.
Frank Ragni, Executive Assistant to the President, attended the event.
"The Bus Roadeo means a lot to our members who work in the transit sector and we are proud to support them as they demonstrate their skills on the road," Ragni said.