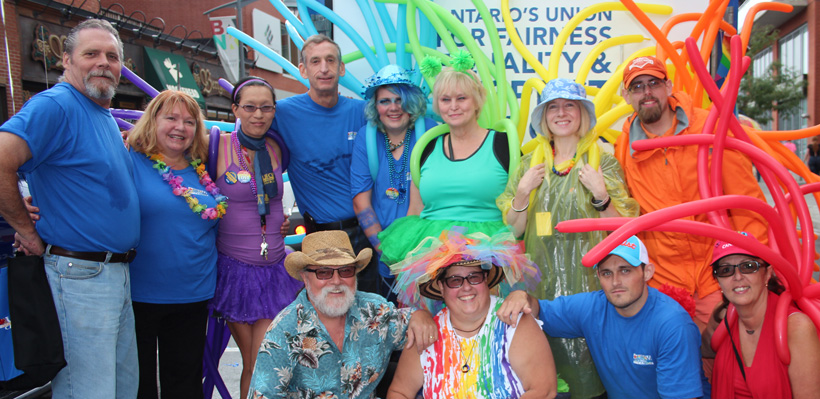 Under rainy skies, UFCW Canada Local 1006A activists, staff and officers took to downtown Ottawa streets to celebrate Capital Pride on August 21, 2016.
"Each of us has an important role to play in helping build a compassionate and inclusive country where equality, human rights and fairness thrive and that is what our participationat Capital Pride is all about," said President Wayne Hanley. "I want to thank our members and volunteers for their support and hard work in making this event a success."
The event caps a busy summer for Local 1006A's Pride Network, which organized our participation in Toronto Pride and Brockville Pride.
"Marching with my union I have found a voice…it is a voice of inclusion, a voice of love and acceptance and this voice, giving perspective of possibilities, possibilities of family, possibilities of finding love," said Danea Lau, an activist with Local 1006A's Pride Network. "The voices of solidarity will always spur us to be the best of ourselves."
Thank you to everyone who participated and we look forward to next year!