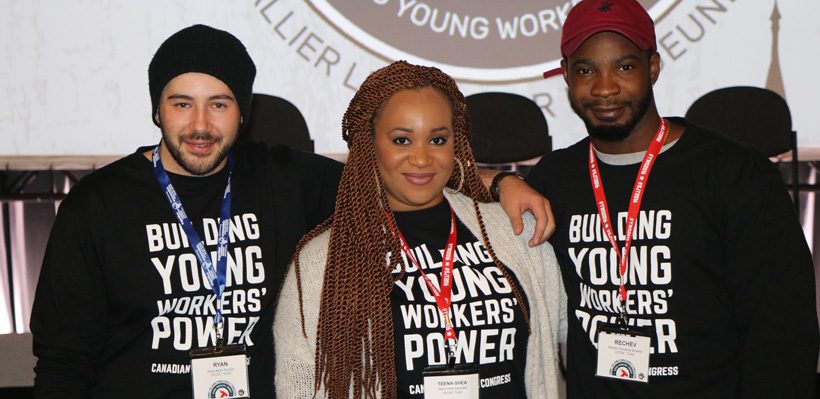 Local 1006A members joined UFCW Canada delegates at the Young Workers Summit hosted by the Canadian Labour Congress (CLC) from October 22 to 24. The summit brought together 400+ young workers from various unions across the country.
"Young workers today face an increasingly uncertain economy where for many, precarious, non-union work has become the new normal," said Wayne Hanley, Local 1006A President. "Unions and our allies continue to be the best place for workers to organize and mobilize to demand and build a fairer Canada."
The summit focused on "Building Young Workers' Power" through a series of discussions and skills-based workshops on issues such as the rise of precarious part-time work, escalating post-secondary tuition fees, and organizing to create change in your community.
Rechev Browne a steward working at No Frills found the workshop on lobbying informative and empowering. "It's important to get your local and provincial politicians to listen to your opinion and issues that you face daily in your community," said Browne.
The summit was the first-ever CLC conference dedicated exclusively to young workers' issues.
"I love that this conference created the space and atmosphere for us to engage, discuss, raise awareness on young workers issues," said Teena-Shea Campbell, a steward working at Loblaws. "So much work has to be done and I now know that I want and am going to be apart of it."
Resource: CLC Report — DIVING WITHOUT A PARACHUTE, Young Canadians Versus a Precarious Economy