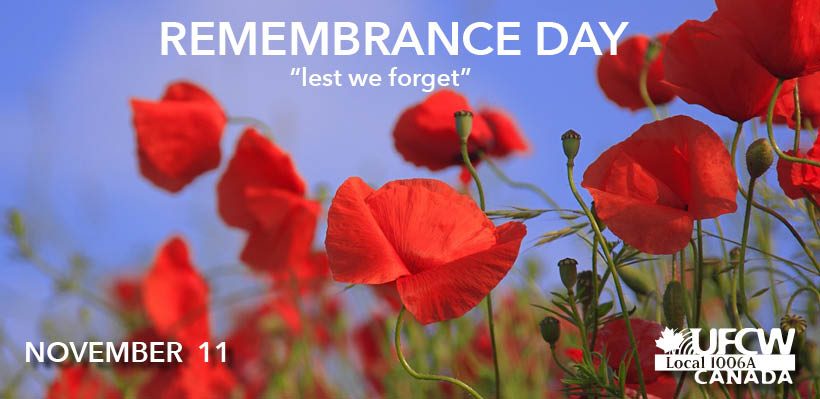 On Remembrance Day, UFCW Canada Local 1006A remembers the incredible courage, service, and sacrifice of our sisters, brothers and friends in our military.
We honour those who gave up their lives, those who valiantly served, and continue to serve to protect our freedom and the peace.
Remembrance Day is observed every year at 11 a.m. on November 11. It marks the observance of the end of the first world war on November 11, 1918.