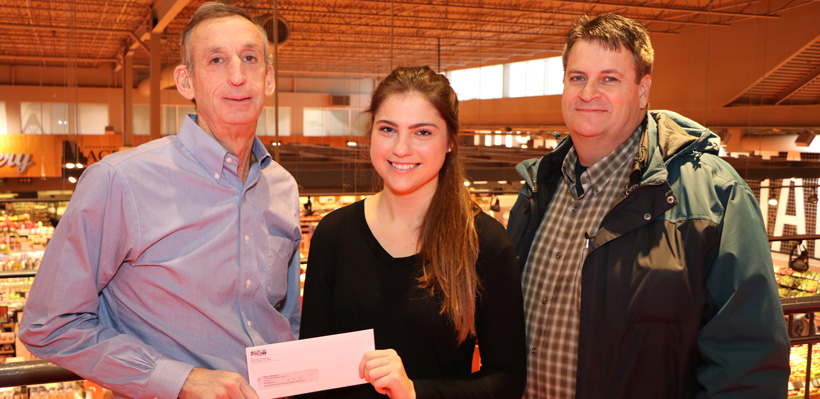 Congratulations to Maida Krdzalic for winning a 2016 Beggs Dowling Mathieu (BDM) Scholarship.
A fourth year nursing student at Ryerson University, Maida said the additional money will help take off some of the financial pressures.
"It gives a sense of financial ease," said Maida, a Pharmacy Assistant a Loblaws Great Food in Etobicoke. "You can really appreciate what the union does for you and the support they offer. Not just at work, but personally too."
UFCW Canada awards 18 BDM scholarships every year to members and their dependants.
"Helping each other is what our union is about," said Local 1006A President Wayne Hanley. "Providing financial assistance to ease the burden of high tuition fees is just another way we support our members."
Resources: